The prosecution wants a second opinion on the mental competence of a man accused of shooting a Humboldt County sheriff's deputy with a 12-gauge shotgun.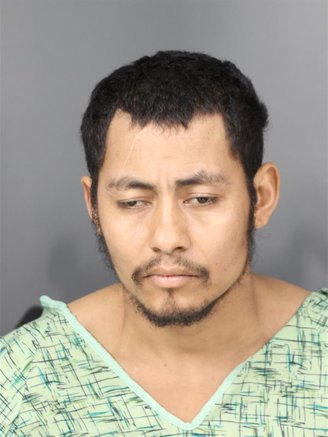 This morning visiting Judge Richard Henderson said one psychiatrist has found Hugo Parral-Aguirre mentally incompetent to stand trial. But Deputy District Attorney Josh Rosenfeld said the district attorney is not going to accept one opinion and wants another doctor to examine Parral-Aguirre.
Henderson set a hearing for Friday morning for more discussion on who the second psychiatrist will be.
Parral-Aguirre chatted privately this morning with his attorney, Deputy Conflict Counsel Meagan O'Connell, whose comments were translated to him by a Spanish-speaking interpreter. He was arrested in Ferndale on Dec. 17 after firing a shotgun at Deputy Rosalie Freixas, who survived a blast to the left shoulder just above her bullet-proof vest.
The 30-year-old Parral-Aguirre is a Mexican national who reportedly is back in the United States illegally after being deported in 2015.
On Dec. 17 sheriff's officers responded to a report of a disturbance at a residence on Coppini Lane in Ferndale. When they arrived, a woman ran out saying Parral-Aguirre had been holding her against her will. Parral-Aguirre then allegedly opened fire on the officers. They returned fire, hitting him several times.
He has been charged with attempted murder, false imprisonment, personal use of a firearm during the commission of a felony, assault on a peace officer and the special "Use a Gun and You're Done" allegation that can add up to 20 years to any prison sentence.
Parral-Aguirre is being held on bail of $1.1 million.
###