A Ferndale woman charged with trying to kill her daughter during a bizarre exorcism ritual will admit to attempted murder, attorneys said during a hearing this morning.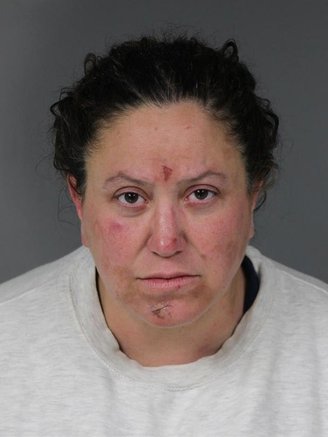 Kimberly Ann Felder, 46, is expected to plead no contest to attempted murder with the special allegation of causing great bodily injury, Deputy District Attorney Stacey Eads and Public Defender Marek Reavis told Judge Christopher Wilson. Felder's preliminary hearing was expected to proceed today, but instead she waived her right to the hearing and was automatically held to answer on all charges.
She will enter the plea on Friday morning, Reavis said. In exchange other charges, including mayhem, assault with a deadly weapon and child abuse, apparently will be dismissed.
No mention was made of her potential sentence, or whether the attempted murder was first or second-degree. Premeditated attempted murder can mean a life prison term, while attempted second-degree murder carries a maximum penalty of nine years.
Felder was arrested on June 16, 2017, after she was seen viciously attacking her 11-year-old daughter on Centerville Beach. The child had been stripped naked, and her mother was hitting, biting and choking her while shoving sand into her eyes and mouth. Witnesses said Felder claimed she was trying to cast demons out of the girl.
Local resident John Marciel stopped the assault, struggling with Felder as she kept trying to hit her daughter with a piece of driftwood. The 11-year-old suffered numerous injuries, including serious damage to her right ear.
After her arrest Felder was evaluated by psychiatrists and found mentally competent to stand trial. She later entered a plea claiming she was insane at the time of the attack.
PREVIOUSLY