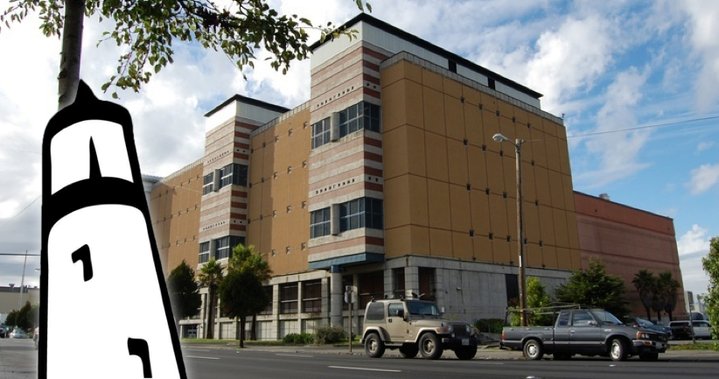 Last night the Outpost got quite a surprise when the county administrative office sent us a document that we had requested. That document is a letter of complaint aimed at assistant auditor-controller Karen Paz Dominguez, who is also a current candidate for the top job on the June ballot, and it was sent to the county personnel department by three employees who charged that Paz Dominguez has "fostered an atmosphere of hostility, retaliation and bullying" in the office. (Read the full letter here.)
Why was this surprising? Well, in our experience local governments are absolutely loath to put such documents into circulation. They are usually classified as "personnel matters," and the people in charge are usually quick to invoke a provision of the California Public Records Act written specifically to allow local governments to keep such documents confidential.
In this case, though, County Counsel Jeffrey Blanck wrote that the county has recently undergone a change of heart. Blanck wrote that the county initially considered the Paz Dominguez-slamming letter exempt from disclosure, but later changed its mind. He writes:
However, upon further consideration, the County recognizes that documents submitted by citizens are afforded little protection from public inspection, and there is no exemption under the law that would allow that would prohibit disclosure of the substance of the letter.
This is good news! The Outpost, like any news outlet, is all for disclosure. These people work for the public, after all. And since the county has changed its interpretation of this provision, we figure it is time to go back and examine previous cases in which County employees have complained that their managers have created hostile, ineffective work environments. So we've requested all such documents filed with the county personnel office over the last three years and change.
Now, a cynic would say: They'll never give you these documents! They only sent this one out because Karen Paz Dominguez — a reformer and a sometimes impolitic person — has many enemies among the higher-ups in county government. See, as evidence, the fact that this letter from employees and received by the county personnel office was first leaked, by someone who had access, to John Chiv — a conservative-aligned blogger who is literally on the payroll of the reelection campaigns of Supervisors Ryan Sundberg and Virginia Bass. (Both of whom, for the record, deny leaking it to him.) The county changed its mind about the disclosability of such documents only after this document was leaked. It's almost — the cynic would say — as if the purpose of the mind-change was to legally bless the leak itself, retroactively.
There might be something to this. In justifying his release of the complaint against Paz Dominguez, Blanck uses an unusual phrase. The letter, he says, was "written under a joint capacity as citizens and employees." Unless the county employs non-citizens, it's difficult to understand what this kludgy phrase could mean. It appears to have no basis in law. Our friend the cynic would say that it means, "We'll give you this document because we don't like Paz Dominguez and we have to fix our colleague the leaker's boo-boo, but don't expect any others because of this magic joint-capacity formulation we just came up with."
However, we do not believe this to be the case. We believe the county will now either release all similar documents in its possession, or else will provide solid, legally grounded reasons for declining to release them. They'll do this because public servants don't use the levers of government to advance their own political aims. Right?
Below is the Outpost's Public Records Act request in full. We'll update you when we hear back.
In the meanwhile: Maybe you're a county employee who has filed such a complaint in the past? Or maybe you've heard of such a complaint that has been filed? Drop me a line and let me know about it – hank@lostcoastoutpost.com. Anonymity guaranteed. [TIP: Don't use your county e-mail address!] We know the people in charge of such things would never fudge their response to a Public Records Act request, but let's help them resist the devil on their shoulder.
###
Sean Quincey
County Administrative Office
Humboldt County
Dear Mr. Quincey,
Pursuant to my rights under the California Public Records Act (Government Code Section 6250 et seq.), I ask to obtain a copy of the following, which I understand to be held by your agency:
All written complaints filed against any County elected official, department head or other supervisor of employees signed by one of more subordinates of the subject of the complaint that have been received by the County Administrative Office and/or the County Personnel Department since January 1, 2015.
To clarify: By "subordinate," I mean any person who falls beneath the subject of the complaint in any countywide and/or departmental organization chart, whether or not the subject is the direct supervisor of the signatory of the complaint.
By "written complaint," I mean any document – whether on paper in electronic format – that has been received by either or both of the offices listed which alleges that the subject of the complaint has harassed, abused or intimidated employees, or has otherwise contributed to a hostile work environment, or has otherwise prompted employees to lose faith in leadership.
It is my understanding, based on recent communications from your counsel, that the county recently determined that such complaints are not exempt from disclosure pursuant to Government Code Section 6254(c).
If you determine that some or all documents requested are exempt under Section 6254(c) because they were not "written under a joint capacity as citizens and employees," please provide your working definition of that "joint capacity," an explanation of the process used to determine whether or not a particular document meets that standard, and the legal authorities for both.
If you determine that some or all of the requested documents are not subject to disclosure due to some other provision of law, please provide a signed notification citing the legal authorities on which you rely if you determine that any or all of the information is exempt and will not be disclosed.
If you determine that some but not all of the information is exempt from disclosure and that you intend to withhold it, I ask that you redact it for the time being and make the rest available as requested.
If you determine that any or all or the information qualifies for an exemption from disclosure, I ask you to note whether, as is normally the case under the Act, the exemption is discretionary, and if so whether it is necessary in this case to exercise your discretion to withhold the information.
I ask for a determination on this request within 10 days of your receipt of it, and an even prompter reply if you can make that determination without having to review the record[s] in question.
If I can provide any further clarification that will help expedite your attention to my request, please contact me at (707) 633-9179 or hank@lostcoastoutpost.com.
Thank you for your time and attention to this matter.
Sincerely,
Hank Sims
Editor
Lost Coast Outpost