The attorney for suspected child molester Çory Jordan Fisher Sr., a former Humboldt County correctional officer, failed this morning to have Fisher's case dismissed over allegations that jail employees were warned not to speak with the defense.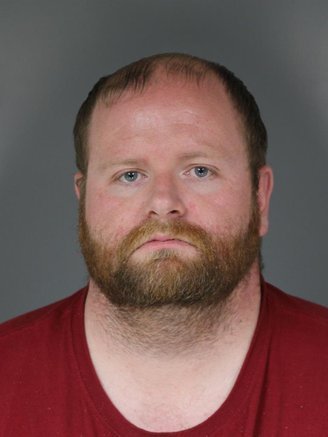 Judge Dale Reinholtsen denied Deputy Conflict Counsel Joe Judge's motion to dismiss charges because Fisher's due-process rights have been violated. Judge claimed a jail captain told employees they could be fired if they spoke to defense investigators about the case.
"Captain (Duane) Christensen ordered these people not to submit to interviews and lose your job if you do," Judge said. "He's taking away their free will."
But Deputy County Counsel Natalie Duke, appearing on behalf of the Sheriff's Office, said there was a misunderstanding about the gag order issued in the case. Duke said jail employees have now been "encouraged" to speak with investigators if they choose to do so.
The gag order prevents lawyers from discussing it outside the courtroom. Reinholtsen pointed out, however, the order states twice that "this is not meant in any way to restrict investigation from either side."
"I don't think it could be any clearer," Reinholtsen said.
Judge also wanted to discuss Fisher's alleged mistreatment in the jail, but Reinholtsen said he couldn't address that issue until he sees something in writing.
Fisher, 31, worked as a local correctional officer for 11 years before resigning in August 2017 and moving to San Bernardino. During those years he allegedly molested six boys. Some charges date back to 2005, while other alleged offenses occurred shortly before he quit his job and left town.
Eureka police conducted the investigation and arrested Fisher in San Bernardino in September 2017. He is being held on $3 million bail and faces life in prison if convicted of all charges. Fisher is being segregated from the jail's general population.
His preliminary hearing, held to determine whether there is enough evidence for a trial, is scheduled for May 24.
PREVIOUSLY