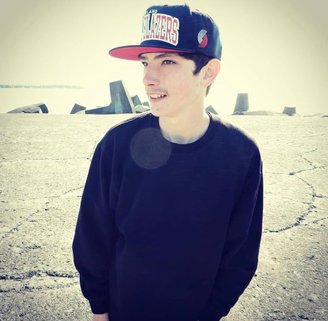 Wearing a locket containing some of his stepson's ashes, David Jacobs said today that Brandon Brocious often gave home-baked sourdough bread to needy people, including the homeless mother and son accused of killing him in a Eureka cemetery.
Jacobs spoke after a court hearing this morning for Lorna Jean Leen, charged along with her 15-year-old son of murdering the 16-year-old Brocious on Aug. 9 at Oceanview Cemetery. The teen was stabbed to death, with the 15-year-old suspect charged with murder and personal use of a knife and his mother with murder. The two were arrested the following morning at a homeless encampment near Bayshore Mall.
Jacobs said he and Brandon's mother had never met Leen or her boy, but Brocious spoke about taking food to a mother and son who lived in a car.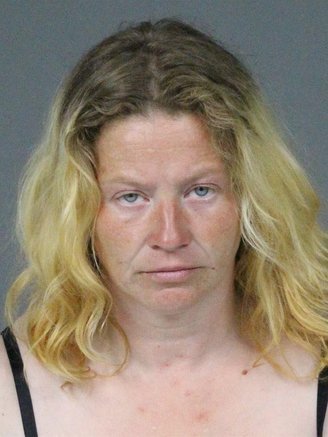 "I think Chris (the son) and Lorna kind of came as a team," Jacobs said.
Jacobs said his stepson was exceptionally gregarious, kind and generous, considering people as either his friend or someone who was about to become one.
On the other hand, "he was a teenager and everybody's got that other side."
"He had his own demons," he said, recalling that the teen struggled after two of his close friends were killed.
"He went around with a sense that he too was doomed," Jacobs said, adding that Brocious predicted he would be stabbed "in the front" by someone he knew.
Jacobs says he only knows what he learned afterward about the possible circumstances of the killing. He suspects there was drug use involved, and some kind of confrontation.
He said he and Brandon's mother are involved with helping the needy and have compassion for them, but a poor upbringing is no excuse for murder.
"Everybody is dealt with some measure of trauma," Jacobs said.
Jacobs, along with Brocious' biological father Chip Brocious and other family members and friends, have been attending court hearings wearing "Justice for Brandon" shirts. The front of the shirt shows a photo of Brandon at the beach, smiling and wearing a baseball cap. On the back are the words "Compassionate Protector, Rest in Peace," and the dates 2002 - 2018.
Today Deputy District Attorney Roger Rees, who is prosecuting Leen, asked family members in court which of two dates they preferred for the preliminary hearing. One was on Halloween, the other Nov. 7. The unanimous choice was Nov. 7.
Leen is being represented by Deputy Public Defender Rebecca Linkous.
For now, the case against Leen's son is being prosecuted confidentially in Juvenile Court, but the District Attorney's Office is seeking to try him as an adult. A hearing on that issue is scheduled for next month. Deputy District Attorney Stacey Eads is handling the juvenile case, with local attorney Christina Allbright appoined to represent the teen.
A memorial for Brandon J. Brocious is scheduled for Saturday between 1:30 and 3:30 p.m. at the Wharfinger Building in Eureka.
"Anyone who knew Brandon or was touched by him is welcome," Chip Brocious said.
Brandon Brocious' mother, grandmother and sister were among the relatives and friends in court today. Leen didn't look their way as she smiled and chatted with her attorney.
###
PREVIOUSLY: