A serious case of scabies canceled the preliminary hearing today for Franklin Antonio Molina, a Los Angeles resident charged with a December 2018 robbery, kidnapping and carjacking in Southern Humboldt.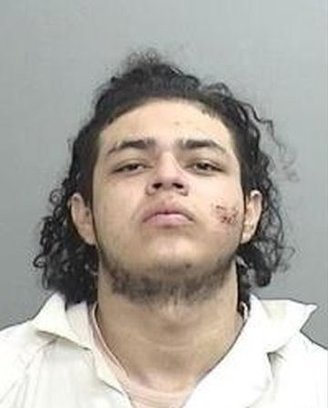 Molina reportedly has such a severe case of the contagious condition that he could not be brought down from jail to attend the hearing. His alleged victims were in court prepared to testify, as were several Humboldt County sheriff's officers. At the request of Public Defender Casey Russo, Judge Larry Killoran reset the hearing for June 18. Deputy District Attorney Luke Bernthal did not object.
Scabies is caused by a mite that burrows just under the skin and lays its eggs. This causes relentless itching, especially at night, and scratching can lead to skin infections such as impetigo. Although the infestation can be treated with medication that kills the invading mites, the itching may continue for weeks.
"Scabies is contagious and can spread quickly through close physical contact in a family, child care group, school class, nursing home or prison," according to a Mayo Clinic online posting. "Because scabies is so contagious, doctors often recommend treatment for entire families or contact groups."
But Sheriff's Office spokeswoman Samantha Karges said Molina is the only inmate with the condition.
"We are happy to report that we have no other cases of scabies at this time," Karges said this morning. She said that could be because preventive measures were taken to protect other inmates.
"I don't have that information at this time," she said.
Molina, 21, is one of two men suspected of robbing, assaulting and falsely imprisoning an Island Mountain-area father and daughter on Dec. 21. The father, Adam Owen, told authorities two Hispanic men knocked on their door, duct-taped them and forced them to open safes in the house and garage. He and his daughter were beaten with firearms, then put into a closet. The suspects barricaded the door.
When Owen got free, he found the men had made off with $30,000 in cash, several guns, some marijuana and his 2016 GMC Denali.
Later that day Molina was pulled over on Highway 101 in Mendocino County. He was arrested after a standoff with law enforcement officers, whom he reportedly threatened repeatedly to kill. He was finally subdued after being shot with a "less-lethal round" and bitten by Ruddick, a Mendocino County K9 officer.
Molina's alleged accomplice was traveling in another vehicle and remains at large, along with the stolen cash, guns and marijuana.