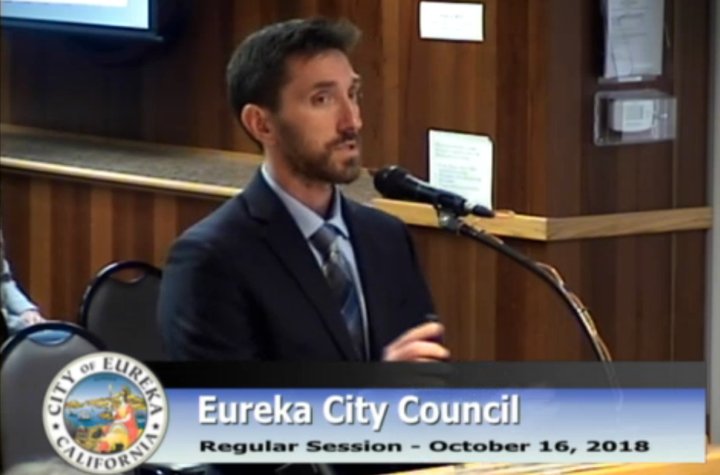 Rob Holmlund, the head of Eureka's Development Services Department, will be resigning from his position in the coming weeks, according to an email sent to key city officials by the Eureka City Manager's office yesterday.
Hired in 2014, Holmlund oversaw numerous large city initiatives, including, most importantly, the update to the city's general plan. He has been widely credited for helping spur the revitalization of the Old Town and downtown area, and for being a champion of public art. He played a critical role in planning the eviction of homeless encampments at the Palco Marsh, and their aftermath.
He will reportedly seek work in the private sector, perhaps as a consultant.
Reached this morning, Councilmember Austin Allison praised Holmlund's work with the city over the last five years:
Rob has worked on a lot of big things for the city over the years. From major zoning code updates to work on building more housing and allowing more utilization of areas of town, to updating the general plan to help shape Eureka's future over the next decades, and many others — Rob has left a positive impact on the city during his tenure and I wish him well in his future endeavors.
Allison tells the Outpost that his understanding is that Holmlund will stay on for the next few weeks to ensure an easy transition.
Holmlund is the second high-profile person to announce that they will be leaving city government in the last few weeks. In July, City Manager Greg Sparks announced his retirement.