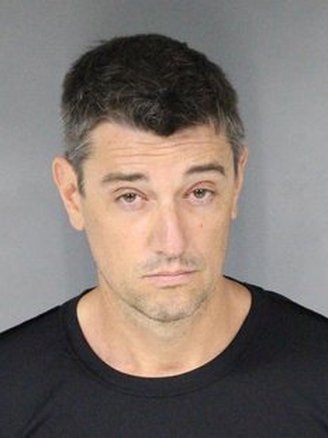 The prosecution has offered Hoopa fisheries biologist Joshua Seth Strange a 12-year prison term, provided he pleads guilty to continuous sexual abuse of a child. Deputy District Attorney Stacey Eads confirmed the offer Tuesday to Judge Christopher Wilson, saying the proposed deal has been on the table for some time. Strange had been scheduled for a preliminary hearing tomorrow morning.

Deputy Public Defender Luke Brownfield, representing Strange, told Wilson he would like to set a future court date because he needs more time to discuss the offer with his client.
Strange, a well-known river-restoration expert and fisheries biologist, has been in jail for almost a year on felony child-molestation charges that carry a maximum penalty of life. The alleged victim had just turned 9 when he reportedly began sexually abusing her.
Continuous sexual abuse of a child carries possible prison terms of 6, 12 or 16 years. It is considered a strike under California law, and the person convicted must register as a sex offender for life.
Wilson scheduled another intervention hearing, at which attorneys privately discuss resolving the case, for Sept. 4. If the case doesn't settle at that time, the preliminary hearing is scheduled for Sept. 11.
PREVIOUSLY: