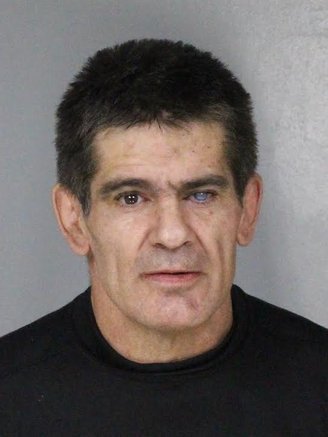 The preliminary hearing was postponed this morning for Myers Flat resident Jeffry Tsarnas, accused of fleeing the scene after he allegedly ran over and injured a woman walking on Fernbridge.
Judge Cristopher Wilson rescheduled the hearing for Sept. 24 after attorney Kathleen Bryson, making a special appearance for Tsarnas' attorney Neal Sanders, said Sanders is out of the office because of medical problems.
Tsarnas is the father of 14-year-old Faith Lorraine Tsarnas, who was killed when she was struck on Eel River Drive by Fortuna resident Marcia "Marci" Kitchen. Kitchen is serving an eight-year prison sentence for the DUI-related collision that killed Faith and Marci's own daughter, Kiya Kitchen.
About two months after Kitchen was sentenced for his daughter's death, Tsarnas' pickup truck hit Garberville resident Marie Kelley as she walked across Fernbridge. The vehicle drove off, leaving a broken side mirror behind.
Two days later Tsarnas turned himself in to the California Highway Patrol, saying he thought he'd hit an animal.
But a witness reported to law enforcement that Tsarnas told him he had been drinking and using methamphetamine at the time of the collision. He also reportedly admitted he was driving 60 mph and the pedestrian "flew a long distance" when she was struck.
Kelley suffered a serious leg injury and is being represented by Eureka attorney Patrik Griego. Tsarnas is not in custody.
PREVIOUSLY:
# # #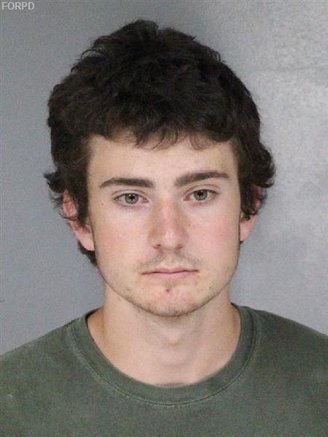 The preliminary hearing also was continued today for Fortuna resident Sean Michael Allman, an 18-year-old who allegedly threatened members of a Christian group that was scheduled to visit Humboldt State University.
Allman is charged with obstructing the exercise of religion and making threats of death and great bodily injury. On June 14 and 15 he allegedly sent threatening text messages to members of the Episcopal Diocese of Northern California, including one text picturing someone firing a gun at a group of people.
Defense attorney Ben Okin asked Judge Christopher Wilson to continue Allman's hearing, which was scheduled for this morning, because he recently received a large amount of evidence from Deputy District Attorney Whitney Timm.
"I was unable to get through all the electronic information," Okin said. Timm did not object to the delay, agreeing she had just handed over substantial material for Okin's review.
Allman, who is out of jail on $50,000 bail, was nearly an hour late for court this morning. Okin explained to the judge there had been miscommunication between him and Allman's mother.
"(Allman) does not have a phone because it was confiscated by law enforcement," Okin said.
The new preliminary hearing date is Oct. 8.
PREVIOUSLY: