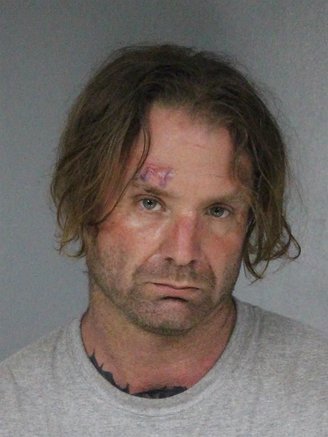 The preliminary hearing is scheduled for Sept. 19 for murder suspect Brian John Lieteritz Jr., whose lawyer says he acted in self-defense during a home-invasion at his McKinleyville residence.

Today defense attorney Michael Robinson told Judge Timothy Canning the Sheriff's Office investigation "has not been as expeditious as we would have liked," and he has received a lot of information from the district attorney but is still waiting to see important evidence.
For example, Robinson said, he has not seen records of "the multiple 911 calls (Leiteritz) made for help." Also, he would like to know if the electrical box on the Boss Road residence was fingerprinted, because someone cut power to Lieteritiz's home before pounding on his door and attacking him when he opened it.
Lieteritz fatally stabbed 30-year-old Dylon Liakos, who was found dead outside. Robinson has learned the house will be turned over to new tenants Monday, and the front door "has already been repaired."
Robinson said last week the home invasion was carried out on behalf of Lieteritz's former girlfriend. He had been attempting to get a restraining order against her for some time, and on Aug. 10 she reportedly sent him a message telling him to expect a visit.
Late that night electricity was cut to his home, and someone began pounding on the door as he was on the phone calling 911. Robinson said Lieteritz opened the door, was immediately attacked and acted in self-defense.
Lieteritz was arrested a few hours after the killing and has been charged with murder with the special allegation of use of a knife.
Robinson and Deputy District Attorney Steven Steward estimated the preliminary hearing will take three to four days. Such hearings normally take a few hours at most.
About 20 people were in the courtroom audience this morning to support Lieteritz, including his 19-year-old son. As the son left the courtroom, Lieteritz mouthed "I love you."
Lieteritz, 40, remains in custody on $1 million bail.
A restraining order was granted against Alicia Rose, Lieteritz's ex-girlfriend, but he was already in jail and charged with murder. Robinson said Liakos may have been Rose's current boyfriend.
PREVIOUSLY
# # #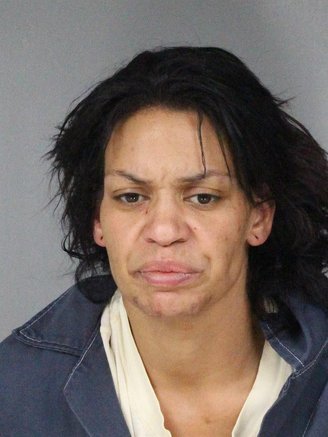 Also in Judge Timothy Canning's courtroom this morning, the judge agreed to delay the preliminary hearing of a Eureka woman charged with murdering and torturing 19-year-old Hannah Elizabeth Hayhurst, found dead in a parking lot on the Fourth of July.
Deputy Public Defender Casey Russo, representing 40-year-old Daniella Patricia Moore, filed a motion to continue the hearing that had been set for Friday morning. Deputy District Attorney Stacey Eads did not object and said the victim's family has been notified of the delay.
No new date has been set for the hearing. A date may be chosen when Moore is back in court Sept. 26.
Moore is charged with both murder and torture. It is believed the weapon used was a pair of shears.
She is the mother of twins, a boy and a girl, who are just a few months old.
Moore has a long criminal record and is being held without bail.
PREVIOUSLY: