UPDATE, SEPT. 10: Inspectors have given the Woks 88 a clean bill of health and have cleared them to reopen. Read the most recent inspection report here.
###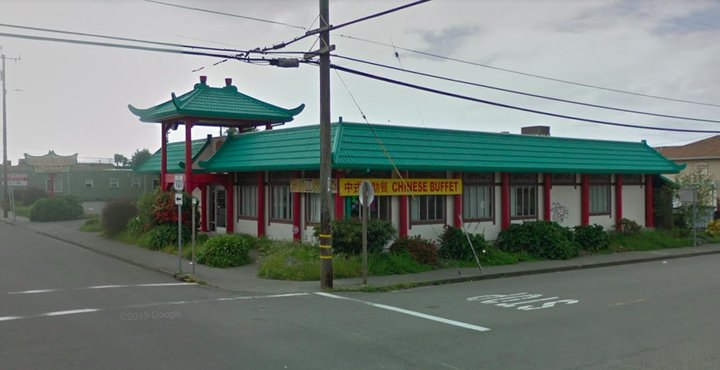 Eureka's China Woks 88 Buffet, which is in the same faux-pagoda-adorned building on Fourth Street where China Buffet once stood, has suffered the same fate as that defunct restaurant: It has been shuttered by the Environmental Health Division of the county's Department of Health and Human Services for a variety of major health code violations, including a cockroach infestation.
The list of violations from the inspection report includes:
The cockroaches, which were observed around a sink, between tiles under the prep tables, in a refrigerator, climbing up a wall behind the mop sink and in a corner below the dishwasher.
Greasy buildup between the woks and fryers, plus more pooling around the kitchen grease trap.
A non-operational two-door fridge with excessive buildup around the motor being stored in the dining room.
Plumbing issues, including a leak below one buffet line and pooling water under the Pepsi machine.
Wall finish, tiles and some grout in need of repair.
All these violations must be corrected and the facility must be reinspected before owner's permit can be reinstated and the restaurant reopened.
# # #
DOCUMENT: Inspection Report