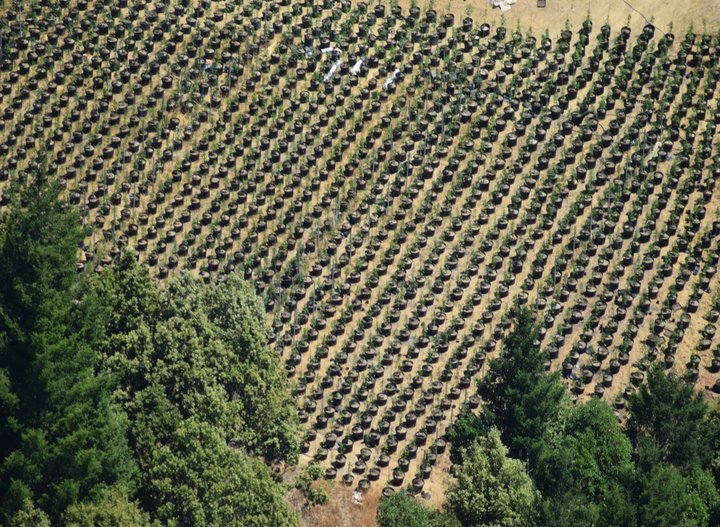 PREVIOUSLY:
###
From the County of Humboldt:
Humboldt County Code Enforcement uses a variety of tools and information sources to actively identify, investigate, and notice property owners who have unpermitted cannabis operations on their property. If you intend to legally cultivate cannabis in Humboldt County in 2019, you will need both an approved county permit and a state license. However, if you do not have both approvals when you are cultivating, you are in violation and are likely to receive notices from Code Enforcement in 2019.

You can apply for a cultivation permit, by coming to the Planning and Building Department. County staff much prefer helping cultivators achieve compliance through the permit process rather than taking Code Enforcement actions on those who are cultivating outside the local and state permit processes. If you are unsure about what is or is not allowed please see the Commercial and Personal Use Cannabis Ordinances which are available on the Planning and Building web page.

Taking into account feedback from the public, property owners, and counsel from both sides of the process, this year's notices will look a little bit different than the nearly 700 cases from 2018. The Planning and Building Department issues civil code Notices to Abate Nuisance and Notices of Violation and Proposed Administrative Penalty for unpermitted cannabis operations, which often also include violations for unpermitted structures such as greenhouses, unpermitted grading over 50 cubic yards, and unpermitted development in streamside management areas.

Last year's notices were more generally worded and the fines were consolidated into a category. That will not be the case this year. These changes will provide Code Enforcement staff more flexibility based on the scale and impact of an unpermitted operation when issuing notices, as well as when resolving these cases though abatements, compliance agreements, and appeal hearings. The bottom line is active enforcement on unpermitted cannabis operations has continued through the rainy season and staff will begin issuing notices again in the near future.