Ocean lovers, beware! There's a High Surf warning in effect Thursday morning through evening. The National Weather Service warns that the approaching storm will bring with it rapidly building surf, resulting in breakers upwards of 30 feet.
Though most people were probably not planning a beach day during this wet weather, those tenacious enough to brave the storm should exercise extreme caution near the surf.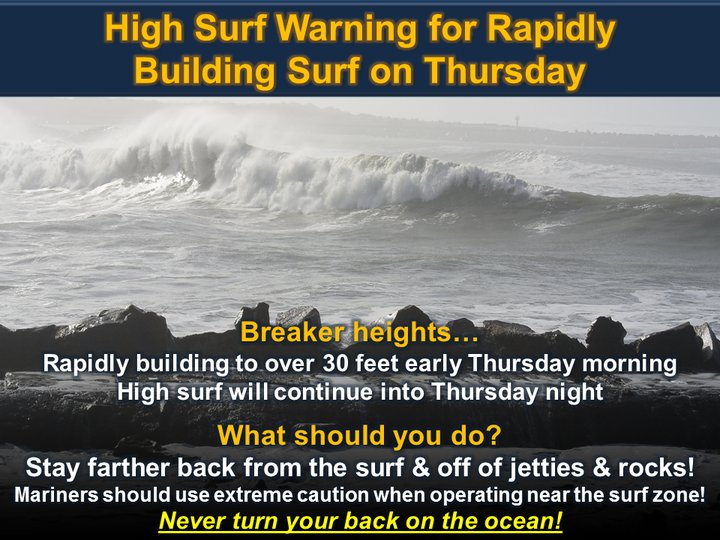 "These large waves will be capable of sweeping people into the frigid and turbulent ocean waters," the NWS wrote on Facebook. "Beach-goers need to stay farther back from the surf and off of jetties or rocks, and mariners should use extreme caution when operating near the surf zone."
Additionally, minor coastal flooding is expected on Thursday and Friday morning. In anticipation of these hazardous conditions, Centerville Road will be closing tonight though Friday morning.
From Humboldt County Public Works Department: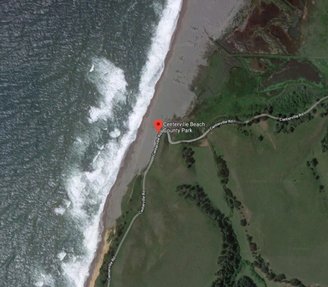 Centerville Road P.M. 4.62 at Humboldt County Park will be closing at 9 pm on January 16, 2019 until Friday January 18, 2019 at 6 am, due to hazardous surf conditions. Remember do not attempt to cross deep standing water on any road way as it can cause vehicle damage or put individuals in harms way.

Be safe and remember to never turn your back on the mighty ocean!