An Arcata man has been ordered to stand trial for trying to kill his neighbor, who was shot with a high-powered rifle during a dispute between two families who lived in a four-plex on Heather Lane.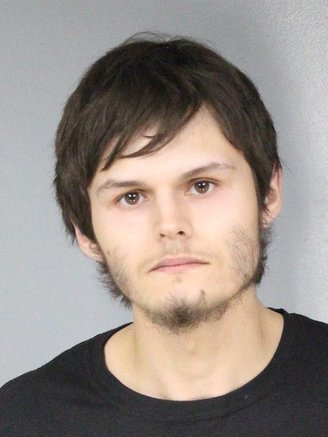 After a preliminary hearing this morning, visiting Judge Marjorie Carter held 20-year-old Matthew Alan Ramsey to answer on one count of attempted murder and the special allegation of using a firearm to cause death or great bodily injury. Ramsey admitted to an Arcata police detective that he had opened fire after seeing three men he believed were threatening his father, Ronald Ramsey, during the altercation about 7:30 a.m. on Dec. 3.
Three bullets struck the Ramseys' downstairs neighbor Joshua Spaulding Jr., who was hit once on his left shin and twice on his right ankle.
"Mr. Ramsey told me that Joshua Spaulding had been in an argument with his dad and he thought his dad's life was in danger," APD Detective Luke Scown testified under questioning by Deputy District Attorney Adrian Kamada. Scown said the Ramsey family, which included Ronald Ramsey and his sons Matthew and Benjamin, had been moving out of their apartment and had been carrying items down the stairs since very early in the morning.
When Ramsey saw three men arguing with his father, he told the detective, he went to his room and got his 17 Winchester Super Mag rifle and put 10 rounds in the magazine. He fired all 10 rounds.
"He came out on the balcony, pointed the rifle at the three people and fired at the person in the middle, who he believed was Josh."
Ronald Ramsey called 911 and then he and his sons left in a red pickup truck. Arcata police pulled them over almost immediately and Matthew Ramsey was arrested.
A man who also lived in the four-plex told Scown he heard Ramsey yelling at Spaulding after the shooting. Spaulding was on the ground and unable to get up.
"You don't talk to my dad like that," Ramsey reportedly hollered. "I'll shoot anyone who steps up on my dad. I'll kill the mother-fucker."
Although Ramsey said he fired when the three men were accosting his father near the stairwell, a video of the incident shows Spaulding going out to his car on the street, then turning around and starting back toward the apartment. At that point he is shot and goes down.
The video was filmed by a dash cam mounted in the Ramseys' red truck and pointed toward the four-plex. Scown interviewed Spaulding at Mad River Community Hospital, where he had to undergo surgery for the most serious ankle wound. The bullet entered the top of the foot and exited his heel, taking out a large chunk of flesh.
Spaulding lived in the downstairs apartment with his younger brother Benjamin and another man, Casey Campbell. It was reportedly those three who were in the dispute with Ronald Ramsey.
Spaulding characterized the argument as "more of a discussion," the detective said. "He said he had been on his way to work and forgot something. He started to go back when the shooting happened."
He recalled the shooter saying something about killing people who "do this shit" to his father.
Under cross-examination by defense attorney Russ Clanton, Scown said Matthew Ramsey had complained more than once in the past about being threatened by his downstairs neighbors. He also had a long-standing claim, which he repeated when interviewed after the shooting, that his downstairs neighbors were poisoning him.
"He told me that he had been drugged by his neighbors with some kind of drug, possibly meth … he told me they were blowing fumes in his face."
During arguments after testimony ended, prosecutor Kamada said Ramsey should be held to answer for attempted murder.
"He loaded his magazine and came at Mr. Spaulding and fired 10 times," Kamada said. Ramsey's intent is also established by the statements he made about shooting and killing people who threatened his father, he said.
Clanton told the judge that although the details didn't come out during the hearing, there is a history of the Spauldings antagonizing and threatening the Ramseys. He argued Matthew Ramsey had the right to protect his father, who was being confronted by three much-younger men "in a threatening manner."
Also, Clanton pointed out Ramsey was very familiar with the Winchester rifle, having fired "thousands of rounds" from it in the past, and shooting at Spaulding's legs and feet "was to some degree meant as a warning."
Judge Carter, in issuing her ruling, said there may be more to the Spaulding-Ramsey story but she was focused on this single incident.
"The shots to the foot and leg probably wouldn't result in murder," Carter said. "But nevertheless, any use of a firearm could."
Arraignment is scheduled for July 26.
###
PREVIOUSLY: