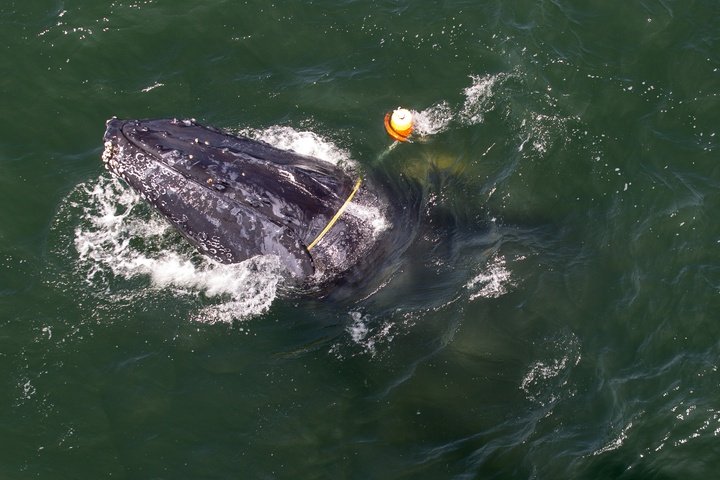 The California Department of Fish and Wildlife and the Center for Biological Diversity have tentatively agreed to settle an ongoing lawsuit, which claims that the state's lack of action in preventing whales from becoming entangled in commercial crabbing lines violates the Endangered Species Act.
Center for Biological Diversity spokesperson Steve Jones told the Outpost this afternoon that the details of the proposed agreement will likely be announced tomorrow morning.
"There's a conference call going on right now where things are being finalized," Jones said. "All the parties have agreed to a settlement in concept, so there is an agreement in terms."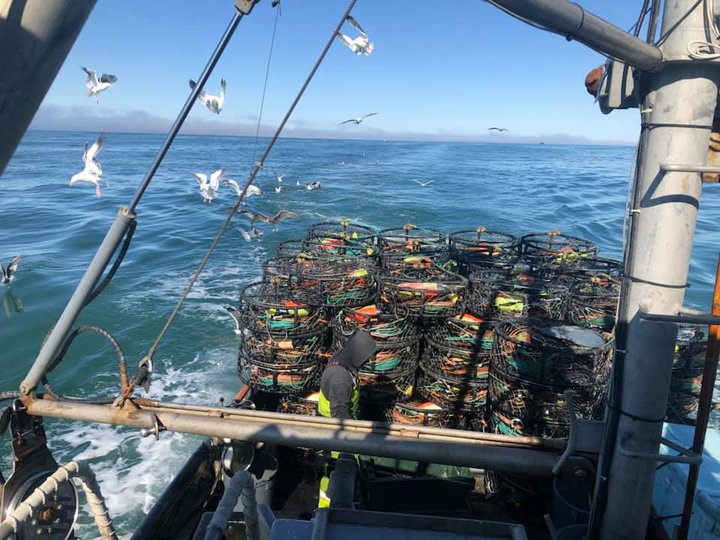 The Center for Biological Diversity filed the suit in 2017 after a record number of entangled whales were observed off the coast of the Western United States between 2014 and 2016.
According to reports by the National Oceanic and Atmospheric Association, 20 entangled whales were reported in 2014, 62 entangled whales were reported in 2015 and 71 entangled whales were reported in 2016. However, the NOAA also stated in its reports that the locations of these observed entanglements don't necessarily reflect where and when the entanglements happened.
The Pacific Coast Federation of Fishermen's Associations, a working group serving as an intervener in the case, also engaged in the settlement negotiations in hopes of protecting commercial fisheries throughout the state.
"We are engaging on behalf of the fleet in other factual aspects of the case as they arise and in settlement discussions so we don't lose any of the progress we've made, which has been substantial," Executive Director of the PCFFA Noah Oppenheim told the Times-Standard in February. "Fishermen have been doing the hard work necessary to minimize entanglements and promote whale-safe fisheries through voluntary and regulatory measures."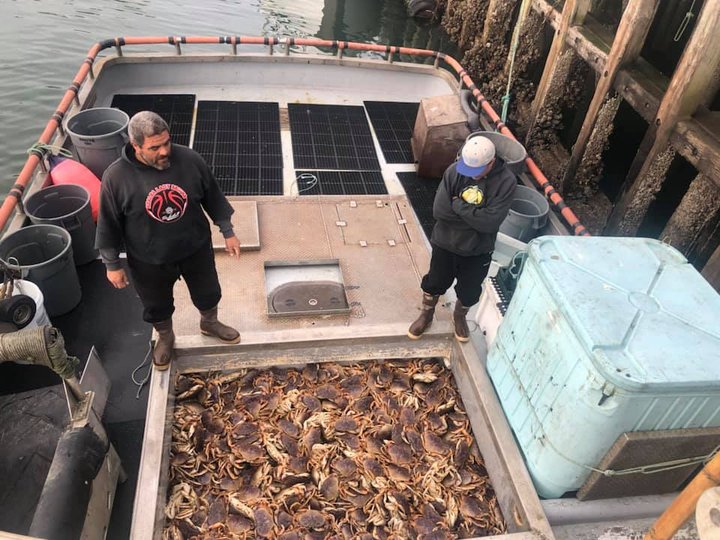 The proposed settlement could have drastic effects on the local commercial crabbing industry. If the agencies involved in the litigation agree to shorten the crabbing season in order to protect migrating whales, any delays brought on by domoic acid blooms could shut down crab season in California an entire year.
Crescent City seafood supplier Crescent Seafood has been actively voicing its concerns about the settlement talks on Facebook in the last few days, generating hundreds of shares and sparking fierce environmental and economic debates on its page.
"This [settlement] is a really scary reality and it could set us up for a total closer of the fishery as we [k]now it," the company stated on Facebook. "All it will take is any quality issues that roll[s] into March or April and there will be no season at all."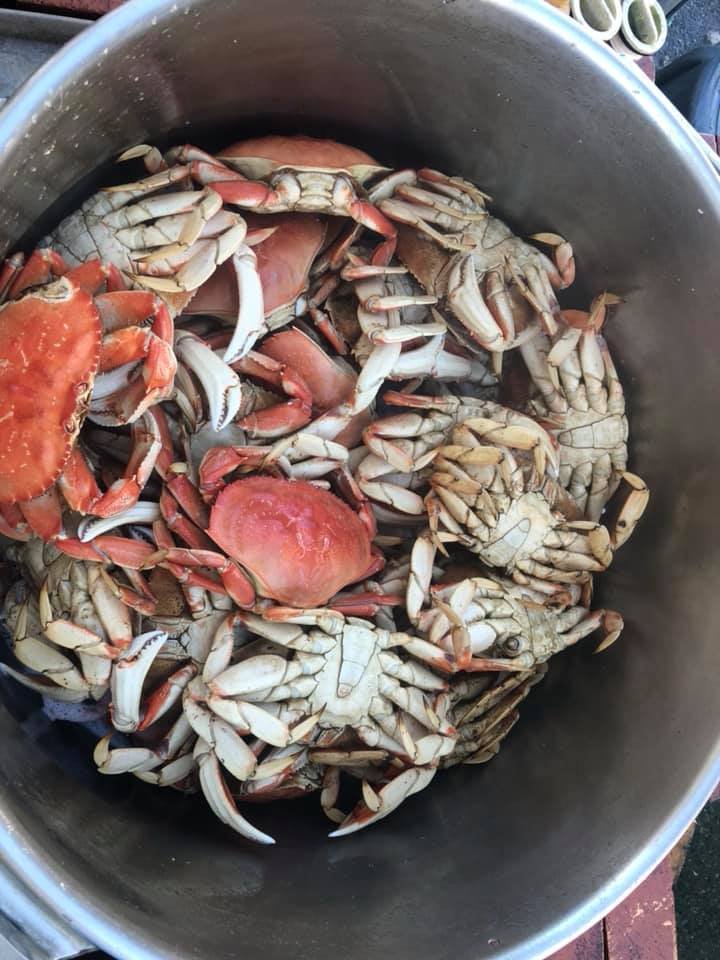 When asked about commercial crabbing season being canceled for an entire year, Center for Biological Diversity media specialist Steve Jones said that the nonprofit organization sympathizes with California fisheries.
"We've certainly felt for the crabbers in what they've gone through with the domoic acid blooms and the delays in their seasons," Jones said. "We think climate change is real and I think we're already seeing it affect California Dungeness crab fisheries. Our position all along has been that there's a common sense solution that will help fisheries and whales."