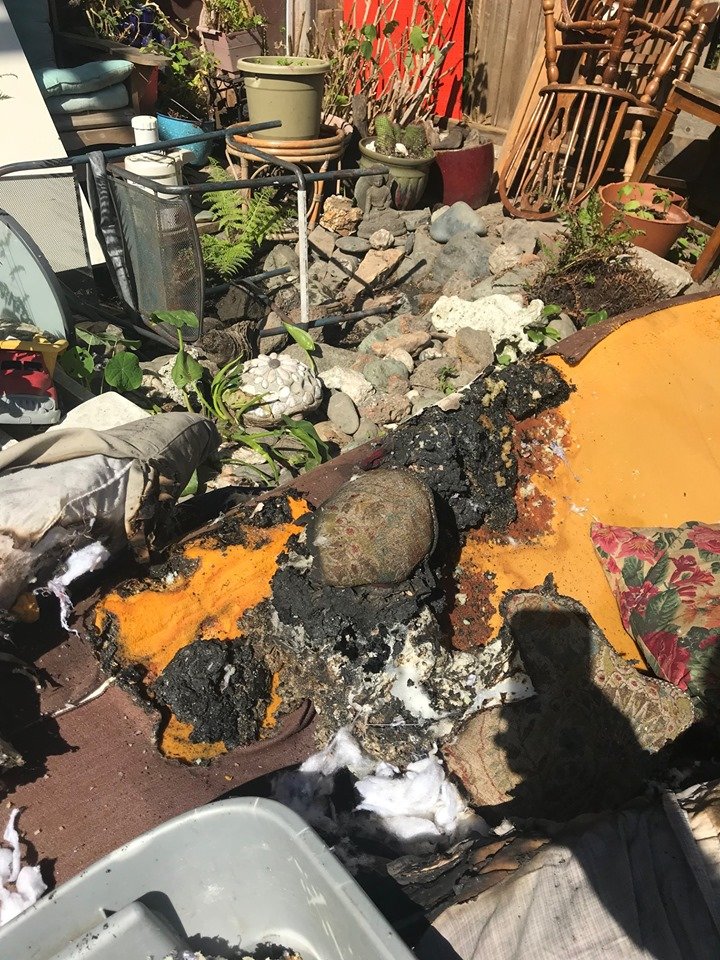 Arcata firefighters are awfully busy lately.
Over the weekend, the Arcata Fire District rescued two people trapped under a fallen tree, extracted a victim from a rollover crash and helped outside agencies extinguishing one fire at Eureka's Super 8 Motel and two fires on the Samoa Peninsula.
Today, Arcata firefighters tell us, they also extinguished a burning townhome on the 4500 block of Valley West Blvd. on Saturday.
Read more in this Arcata Fire District press release:
Arcata Fire District and Blue Lake Fire District responded to a residential structure fire Saturday night around 9:30 p.m.

Firefighters arrived to find a small fire in the living room of a townhouse and the residence filling up with black smoke. Firefighters quickly made access to the fire and extinguished the fire using fire extinguishers and a hose line from the fire engine.

The fire started as a result of the occupant using candles for a lighting source. The candles were left unattended for less than a minute when they ignited blankets and curtains that were near the candle tray.

The occupant smelled smoke and found the candles had ignited items that were on a futon in the living room. The occupant began trying to extinguish the fire using pots of water and a garden hose. The fire grew quickly and spread up the wall to the ceiling.

Two women were able to slow the fires growth by throwing blankets and water on the fire. Two Arcata Fire engines and one Battalion Chief arrived simultaneously and were able to quickly control the fire.

Damage is estimated at $30,896 but thanks to the quick response and action from firefighters, they were able to save $1,487,068 in property and contents.

Arcata Fire District would like to thank Blue Lake Fire, Fieldbrook Fire, Samoa Fire, and Humboldt Bay Fire for their response and assistance with station coverage.

Arcata Fire would also remind the community that candles should never be left unattended. In fact, Arcata Fire strongly urges the community to use LED candles and lighting and avoid using flame candles whenever possible.