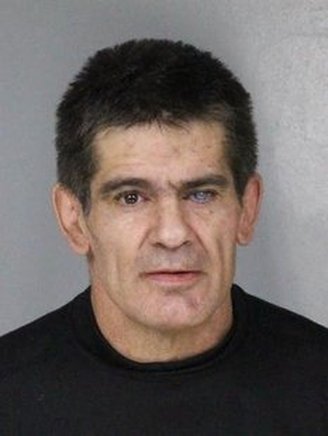 A missing prosecution witness forced postponement this morning of the preliminary hearing for hit-and-run suspect Jeffry Lee Tsarnas.

Judge Kelly Neel was prepared to preside over the estimated three-hour hearing when Deputy District Attorney Roger Rees announced one of his witnesses, who had been in the courthouse earlier in the morning, now could not be found.
Rees said he told Barbara Craft she could take a break "for some fresh air" but to be back at 10 a.m. An hour later she was missing in action.
PREVIOUSLY:
Craft was scheduled to testify against the 55-year-old Tsarnas, charged with fleeing the scene after his pickup truck struck Garberville resident Marie Kelley, 48, as Kelley walked on Fernbridge the night of Nov. 27, 2018. Kelley's lower leg was seriously injured.
According to the California Highway Patrol, Tsarnas reported on Nov. 29 that he had been driving the pickup truck that struck the pedestrian.
Tsarnas lost his teenage daughter in July 2016 when she was killed by hit-and-run driver Marcia "Marci" Kitchen. Faith Tsarnas and Kitchen's daughter Kiya, both 14, died after Kitchen's Jeep struck them on Eel River Drive. Kitchen is in state prison.
Today both Rees and defense attorney Neal Sanders were ready to proceed with the hearing when it had to be delayed. It is now scheduled for Nov. 4.
Attorney Patrik Griego is representing Kelley. At Tsarnas' arraignment in January, Griego said a witness reported Tsarnas said he had been drinking and using methamphetamine at the time of the collision.
Tsarnas is not in custody.