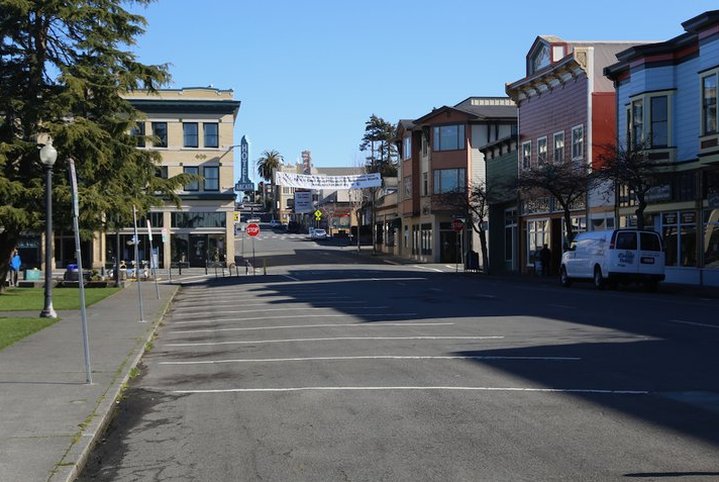 The City of Arcata began on Monday distributing funds from its Business Resilience Emergency Loan Program (BRELP) to aid local businesses that have suffered due to the COVID-19 emergency.

The Arcata City Council approved the loan program during a special meeting on March 26, releasing $250,000 in funds and authorizing the city to grant small business loans of up to $10,000. Arcata Community Development Director David Loya told the Outpost the city is working with regional partners to increase the amount to $25,000.

These small, emergency loans are designed to keep business solvent until they can access other funds, Loya said in a phone interview this afternoon. Many businesses owners have applied for federal SBA loans. The process has proven to be slow and frustrating.

"The objective of this program is to get money into business owners hands as quickly as possible," Loya told the Outpost.

Loya said that since establishing the program the city and Arcata Economic Development Corporation have successfully processed and distributed funds to four businesses and are currently working to process 12 more applications. Loya could not disclose the specific names of any of the businesses but said they include a full range such as manufacturing, retail, restaurants, salons and even a couple of cannabis businesses. Loya wanted to emphasize that cannabis businesses are eligible for this program.

And as far as eligibility goes, the requirements are pretty loose. The applicant must be able to show that they have suffered at least a 25 percent decline in revenue as a result of COVID-19 and describe how they plan to use the loan.

Applicants are also required to speak with someone from the Small Businesses Development Center (SBDC) which will help guide them on the most appropriate use of funds. The loan can be used to cover a range of expenses including payroll, operational costs and mortgage payments.

Loya encouraged any struggling business owners to apply for the program, which can be accessed on the City of Arcata's website. He wanted to thank the partners from Humboldt Area Foundation, the Headwaters Fund, the Redwood Region Economic Development Commission and the SBDC.

"Everybody has really been coming together and working really hard to come up with solutions,' Loya said. "I'm really fortunate to live in a community with an outpouring of support."
###
PREVIOUSLY: Arcata City Council Special Online Meeting Tonight: Emergency Business Loans, Evictions Moratorium on Agenda