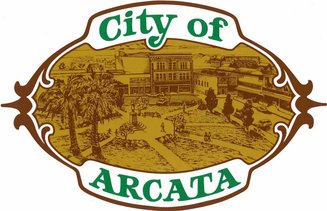 The Arcata City Council will hold a special meeting tonight to discuss the local COVID-19 response, consider adopting temporary restrictions on evictions and potentially establish an emergency loan program for local businesses.
Consistent with the Shelter-in-Place Order to prevent the spread of COVID-19, the meeting will be held via Zoom Video and Arcata City Hall will not be open to the public.
Here's a quick look at the items on the agenda:
Confirm the Existence of a Local Emergency in Response to Coronavirus (COVID-19)
Last week the City of Arcata formally recognized a local emergency. The proclamation was made by Arcata City Manager Karen Diemer as Director of Emergency Services. However, according to the staff report, the council must ratify that decision with seven days for the emergency to continue to be recognized.

In addition to ratifying the declaration of a local emergency, the council will review all the city's COVID-19 response to date and discuss future actions.
Temporary Restrictions on the Eviction of Tenants Due to Non-Payment of Rent
In response to Gov. Gavin Newsom's executive order authorizing local governments to halt tenant and homeowner evictions, the council will consider adopting an ordinance which would prohibit landlords from evicting tenants who can't pay rent due the impacts of COVID-19, such as a job loss, reduction in hours or an increase in medical bills.
According to the draft ordinance, to take advantage of this ordinance a tenant must notify their landlord in writing before the rent is due and provide verifiable documentation within seven days after the notification.
Business Resiliency Emergency Loan Program
With all but "essential businesses" ordered to temporarily shutter and others having to laying off employees due to COVID-19 impacts, the City of Arcata is looking at ways to mitigate those impacts and potentially save businesses from permanent closure.
The council will discuss tonight adopting an ordinance which would allow local business to apply for an up to $10,000 relief loan, paid out of local funds.

According to the staff report, the resolution would also authorize the city manager to work with partners to establish a regional plan, which could potential provide loan funds of up to $25,000.
###
You can view the Arcata City Council special meeting tonight at 6 p.m. on Access Humboldt Channel 11, streaming on the City of Arcata's website or on the city's YouTube channel.
You can submit public comment before or during the meeting by emailing the city clerk at pc@cityofarcata.org.
Comments must include the agenda item number in the subject line of the email and if you want your entire comment to be read during the meeting, you should keep it under 500 words — which would take about three minutes to read.

You can view the full agenda here.