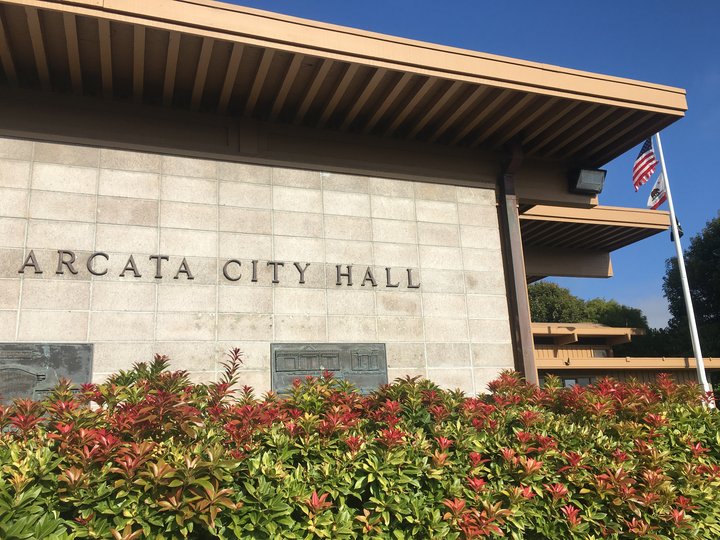 The City of Arcata will soon welcome at least one new person to its city council, with 10 candidates officially running for three open council seats in November.

Two of those seats are occupied by Mayor Michael Winkler and Vice Mayor Paul Pitino— both running for re-election — and the other was vacated by Susan Ornelas, who resigned from the position back in March.

In addition to incumbents Winkler and Pitino, Stacy Atkins-Salazar, Emily Grace Goldstein, Nicholas Matthews, Oryan Peterson-Jones, Sarah Schaefer, Kimberley White, Collin Yeo and Camilla Zapata have all qualified for the November ballot, Arcata City Clerk Bridget Dory confirmed with the Outpost today.
You can read up a little about candidates Yeo, Atkins-Salazar and Schaefer, who all reached out to the Outpost to announce their candidacy. Mathews, long-time owner of Pacific Paradise, also emailed his candidacy announcement to the Outpost last week.
You can read Mathews' statement below: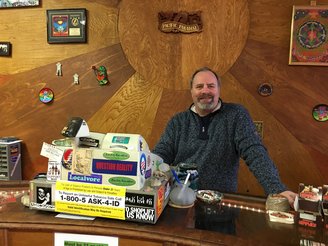 Nick Matthews has been a long standing member of the Arcata community in several different capacities. He has owned one of Arcata's oldest businesses for 24 years and has just stepped down as its primary owner. Being an Arcata business owner has made it possible for Nick to be involved in many ways in Arcata's community.

Nick is currently an Arcata Main Street board member and has donated his time with AMS off and on for many years. He held the position of AMS's Vice President between the years of 2011 and 2017 and in that time he spent long hours doing his best to help showcase Arcata and its businesses.

Arcata has a very special place in Nick's heart and is a place that he and his family are proud to call their home. Nick currently has three children that are in the Arcata school system ranging from 5th to 11th grades. Nick and his wife, along with many other parents in our country, are doing their best to navigate through these current pandemic times and he has a vested interest in the necessity of a safe learning experience for their children. Nick is a strong believer in parent participation and has participated in his children's interests over the years.

Nick was proud to serve as Arcata's BSA Pack 95's Pack leader for 4 years and as Mckinleyvilles Troop 99's assistant Scout Master another 2 years. Nick also enjoyed being an assistant youth football AA coach for 2 years in Arcata as well as Eureka's youth AAA team for an additional 2 more years. Nick Matthews has deep roots in our local community and has a strong network of friends and family living in our area. These are unprecedented times in Arcata and he feels that Arcata needs strong, level headed leaders moving forward during these very difficult and unpredictable times. Nick Matthews is such a leader.

The Outpost has reached out to all the candidates we've yet to hear from and will publish more information on these folks in the months leading up to the election.
###
PREVIOUSLY: