An Orick man pleaded guilty this morning to the second-degree murder of his former girlfriend's boyfriend, who died from a knife wound to the heart.
Ronald Loureiro Jr. faces a sentence of 20 years to life, with 15 years for the murder and five additional years because he admitted being previously convicted of a serious felony. Sentencing is scheduled for Sept. 9.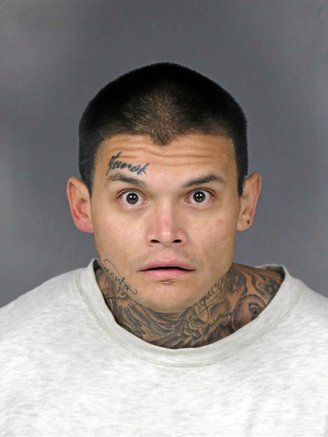 Loureiro, 32, stabbed 34-year-old Vernon James Weatherford to death in January 2018 as Weatherford sat in a car with his girlfriend Jackie Carter. Her three young sons with Loureiro were sitting in the back seat and witnessed the killing.
In exchange for the guilty plea, the District Attorney's Office dismissed other charges, including child endangerment and use of a deadly weapon. But those charges were dropped with a so-called "Harvey Reservation," meaning the judge can consider the charges when imposing the sentence.
Judge Christopher Wilson accepted Loureiro's pleas this morning and referred his case to the Probation Department for a pre-sentence report.
Loureiro is represented by Deputy Conflict Counsel Owen Tipps. Deputy District Attorney Trent Timm was in court this morning for the prosecution.
###
PREVIOUSLY: