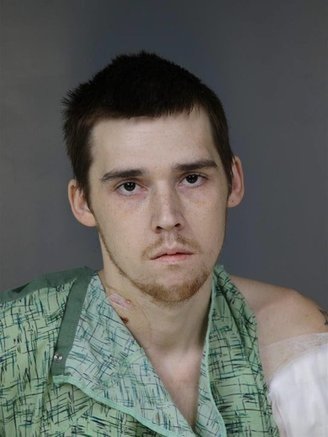 More than three years after Eureka police shot fleeing suspect Clayton Lee Lasinksi during a wild chase through downtown Eureka, attorneys have reached a tentative agreement that would put Lasinski in prison for 11 years.

Deputy District Attorney Trent Timm told Judge Christopher Wilson this morning that under the deal, Lasinski will plead to some charges and receive "11 years on the bus."
The police pursuit began during rush hour on Dec. 6, 2016, when a California Highway Patrol officer attempted to pull Lasinski's truck over because he wasn't wearing a seatbelt. Lasinski pulled into a nearby motel parking lot, then ran around brandishing a gun at various bystanders. He then took off on foot, first stealing a car from a dealership and then attempting to carjack another vehicle. Four police officers opened fire during the pursuit, with one of the approximately 40 bullets striking Lasinski in the chest.
Lasinski apologized to police after the incident, saying he thought he was being pursued by gang members.
The next hearing for Lasinski, 30, is set for March 12. At that point the agreement may be finalized.
Lasinski is represented by Deputy Conflict Counsel R.J. Loehner.
PREVIOUSLY
# # #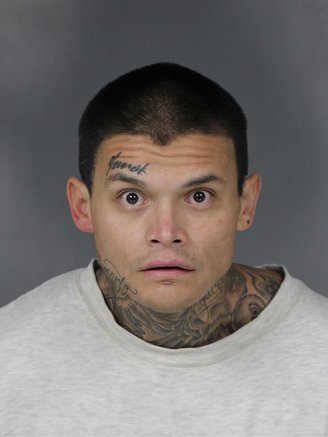 In other court news this morning, the upcoming jury trial of murder suspect Ronald Loureiro Jr. has been postponed to allow the defense time to hire experts on DNA and toxicology. Judge Christopher Wilson granted the continuance this morning at the request of Deputy Conflict Counsel Owen Tipps and over the objection of the prosecutor, Deputy District Attorney Trent Timm.
Loureiro, 32, is charged with the January 2018 murder of 34-year-old Vernon James Weatherford, who was stabbed once in the heart. Weatherford was dating Loureiro's former girlfriend, and Loureiro's three young sons witnessed the stabbing from just a few feet away.
Wilson said this morning he is concerned about a continuance because of trauma for the children, who were being prepared to testify in the trial. But he agreed the defense needs more time to hire experts.
The next hearing is set for March 23, when a trial date will be considered. Given the number of cases moving through the system, Wilson said the trial may not proceed until fall.
Loureiro's appearance has changed completely since his arrest. He is now chubby and wears glasses.