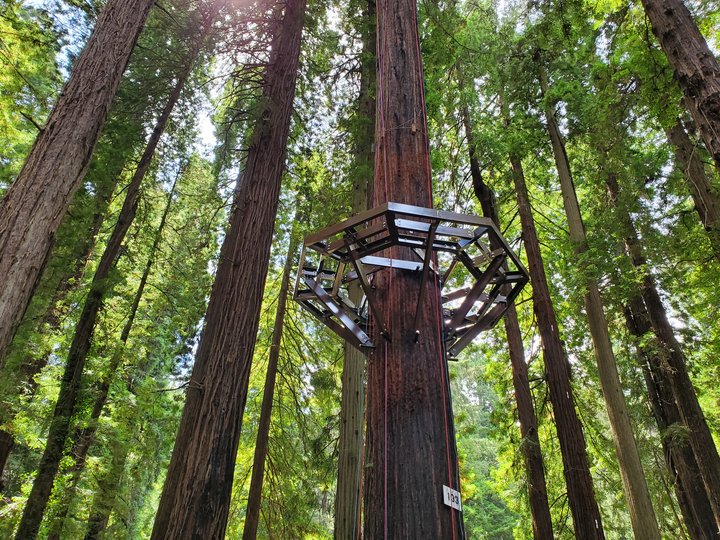 Construction of the Sequoia Park Zoo's Redwood Sky Walk has officially begun, and Eureka's fantasy of an Ewok village-like walkway winding through the forest canopy will soon be a reality.
General manager of Lost Coast Communications and LoCO's boss, Bill Prescott was evidently near the construction site last week and was kind enough to send a few pics he snapped of the progress. Thanks, Billy!

The project is a part of Phase II of the Sequoia Park Zoo Master Plan, which includes upgrades to many of the zoo's existing facilities and construction of a natural predators exhibit, which will hold coyotes, mountain lions and bears and will be located under a segment of the walkway.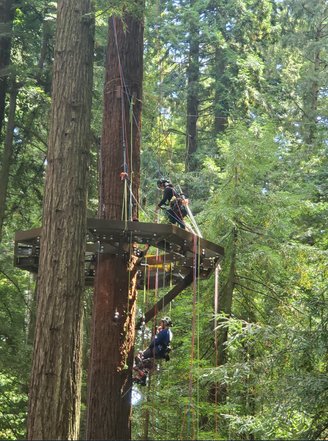 Plans for the Redwood Sky Walk also include an adventure leg — a swaying bridge — and a more solid, ADA-accessible leg. The walkway will be about 1100 feet in length and some segments will be as high as 100 feet above the forest floor.

Interim Eureka City Manger Miles Slattery told the Outpost that construction of the sky walk is expected to be complete by late October or early November. But because of COVID-19, the city has been holding off on promoting the attraction and is still not sure how soon it will be open for use.
Slattery said that there will be an update on the construction and progress of the Redwood Sky Walk at the next Eureka City Council meeting on Tuesday, September 1 at 6:00 p.m.

###