Ryan Anthony Tanner is mentally competent to stand trial on a slew of felony charges, including murder with an AK-47, Judge John Feeney ruled today.
Feeney, after hearing hours of testimony and conflicting opinions from Dr. Jennifer Wilson and Dr. Martin Williams, said he was more persuaded by the report and testimony of Wilson, who found Tanner competent.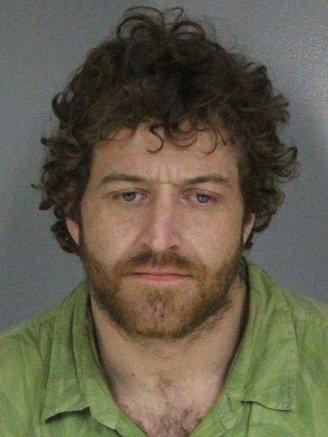 "The conclusion of the court is that Mr. Tanner is currently competent to stand trial," Feeney said. "As a result of that finding, the criminal proceedings at this time shall be reinstated."
Tanner's preliminary hearing is set for Sept. 8. Defense attorney Russ Clanton and Deputy District Attorney Whitney Timm estimated the hearing will take up to four days.
Tanner, 32,was arrested Feb. 17 for the alleged murder of 33-year-old Jason Todd Garrett, who was shot to death near Ettersburg with an AK-47 assault rifle. His remains were found four days after the Sheriff's Office was informed of a possible homicide in the area.
Not long after Tanner's arrest and arraignment, Clanton declared a doubt about his mental competency. On March 4 Wilson, a psychiatrist, evaluated him.
Wilson, testifying Wednesday, said Tanner told her he was suffering from depression, anxiety, nightmares and insomnia. But he reported no symptoms of psychosis and knew why he was there.
"He was able to name the bulk of the 13 felonies, the misdemeanors and the special allegations," Wilson said, and he knew one of the charges was homicide. Asked if he was aware of why he was being evaluated for competency, "he thought it might be because people don't believe his story about what happened."
Tanner said he was not suffering from hallucinations or delusions "and he never had," Wilson testified.
She said he performed perfectly on cognitive tests she administered.
"My opinion was that Mr. Tanner was competent to stand trial."
Yet two weeks later, jail medical staff prescribed an anti-psychotic medication for Tanner. And by the time he met with Williams on March 25, he was in full-blown psychosis, suffering from hallucinations and delusions.
Despite telling Wilson he'd never had either of those symptoms, he told Williams he'd been hearing voices since he was 6 years old.
Timm, during her arguments in the hearing, said Tanner's was "a clear case of malingering," with Tanner feigning or exaggerating an illness because he wants to go to Napa State Hospital.
If convicted at trial, Tanner would face life in prison.
Williams diagnosed Tanner as schizophrenic, with his symptoms "waxing and waning." Wilson disputed that diagnosis and was skeptical about the waxing and waning.
Timm had planned to introduce tape-recordings of phone calls Tanner placed or received in the jail, saying it would show he had rational conversations.
The judge rejected that plan as too time-consuming. Clanton had argued the phone calls "give fodder to both sides." He said some of the conversations consisted of psychotic babbling.
Clanton also said he can at times have a rational talk with Tanner, and at times it's impossible.
"'He not only can't understand what I'm talking about, he distorts it," he said.
Tanner also has another felony case pending, which as of now won't be set until the preliminary hearing for the murder case concludes. However Timm indicated she may file a motion to join the cases.
Because of the pandemic, Tanner watched the proceeding from the videoconferencing room in the jail. After Feeney issued the ruling Tanner spoke with his attorney on the phone.
Tanner did not react emotionally to the judge's decision, but he looked somber and worried.
###