"I'm not understanding this," said defense attorney Russ Clanton, probably echoing the sentiments of many who heard the bewildering testimony of the man who says he witnessed the brutal murder of Jason Todd Garrett in February.
On Monday Clanton repeatedly had to scratch his cross-examination of eyewitness Christopher Champagne and start all over as Champagne casually tossed in new information and contradicted his earlier testimony.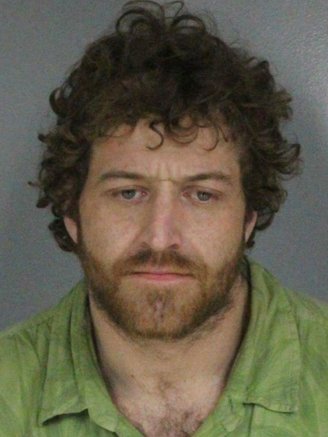 Champagne, who says he helped bury and hide Garrett's body after Anthony Ryan Tanner shot him with an AK-47, is the main prosecution witness for Tanner's preliminary hearing. He has said he has memory problems because of "gunshot wounds" from an unrelated incident.
On Monday Clanton struggled to keep Champagne on track, asking him to provide a timeline for each of the three days he spent at Tanner's rural home. Clanton was never able to get through the first day before stopping and going back to the beginning.
Champagne previously testified that on the second day, Tanner first cut Garrett's throat and then forced him into a bathtub and shot him and his dog.
Now Champagne believes the killing happened on the first day he was at Tanner's home. During testimony he kept getting confused about whether Garrett's body was in the back of Tanner's truck when he and Tanner drove to various places, talked to various people and worked on Tanner's marijuana operation.
He has described trips to both Redway and Garberville to buy food and diesel. It's difficult to know whether he's talking about one trip or two. He and Tanner had dinner one or more times at Champagne's mother's house. Sometimes he says Garrett was still alive at that point. Sometimes he says Garrett's body was in the back of the truck when they were having dinner.
It seems fairly clear — at least according to Champagne's testimony — that Garrett was killed because he was suspected of stealing items from people in the Southern Humboldt neighborhood. Champagne said the stolen goods consisted of clothing.
Even during direct examination by Deputy District Attorney Whitney Timm, Timm had to take the role of cross-examiner and remind Champagne of statements he'd made earlier that don't jibe with what he's saying now.
For example, Champagne said that after his ordeal at Tanner's, he went home and slept "for three or four days."
Timm asked him about his statement to law enforcement that at one point Tanner came into his bedroom with a noose.
"Oh, yeah," Champagne said. He said Tanner kicked in his bedroom door, showed him a noose and said "You're better off hanging yourself."
Tanner had "one (noose) for me and one for my mother."
After Tanner left he went back to sleep.
Champagne was expected to continue testifying today when the preliminary hearing resumes.
###