Jurors debating the guilt or innocence of murder suspect Demetrius Coleman were expected to begin their third day of deliberations this morning.
The jury received the case after hearing closing arguments Thursday afternoon. Deliberations started in earnest Friday morning, with the panel continuing its discussions all day Friday and Monday without reaching a verdict.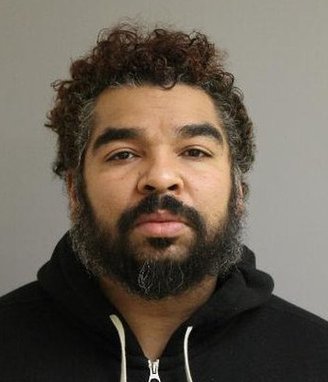 Coleman, 40, is accused of the fatal drive-by shooting of 26-year-old Johnny Mack Renfro, killed by one bullet to his abdomen as he stood on Monument Road in Rio Dell. The shooting occurred on Aug. 29, 2019, in broad daylight and in a residential neighborhood.
Home video surveillance cameras recorded the scene as a green Honda coupe passed Renfro once, then passed by a second time with the driver firing at least four shots. The driver can't be identified in the video, but the car in question was traced to Coleman.
Given that the jury has not reached decision, jurors must be giving serious consideration to Coleman's account of the incident. He says a Jamaican man named "Dread" was driving his car and fired the shots as he crouched down behind the driver's seat. The video show the driver's seat was pitched back at a 45-degree angle.
Coleman is a large man and it's hard to picture him fitting in that space. But there has been no proof it would be impossible.
After the shooting, according to Coleman, "Dread" got out of the car on state Highway 36. Coleman then drove to the home of some friends, telling them he'd been robbed and shot at. He left the car there, and eventually it turned up as the key piece of physical evidence against him.
###