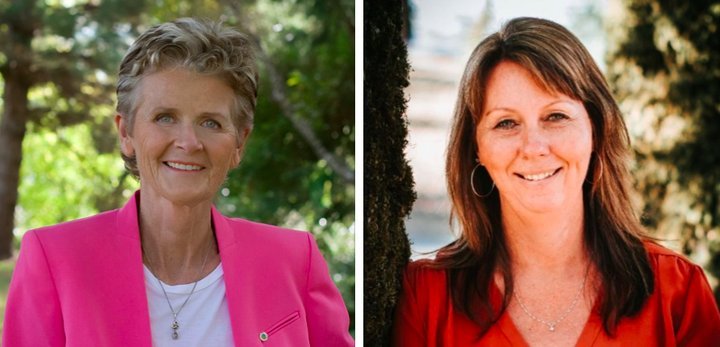 ###
The Humboldt County Office of Elections just released its second post-election report, and here's the big news:
SUPERVISOR, DISTRICT TWO
ESTELLE FENNELL
4,991

49.83%

MICHELLE BUSHNELL
5,025

50.17%

That's right: Challenger Michelle Bushnell has taken a very narrow 34-vote lead over incumbent Second District Supervisor Estelle Fennell.
There are still about 12,500 ballots yet to be counted countywide, according to Humboldt County Registrar of Voters Kelly Sanders, so this thing could conceivably flip back the other way before all is said and done. However, the trend is headed in the opposite direction.
On Election Night, Bushnell trailed Fennell by 239 votes, out of a total of 7,171 ballots cast in the Second District race. Two days later, in the first post-election report, another 998 votes had been tallied and Fennell's lead had shrunk to less than 200 votes:
SUPERVISOR, DISTRICT TWO
ESTELLE FENNELL
4,183

51.21%

MICHELLE BUSHNELL
3,986

48.79%

With today's report we got what the TV pundits call "a big dump" of new votes — 1,847 in the Second District alone — and Bushnell took about 56 percent of them. Unless the outstanding votes break back toward Fennell, then Humboldt County will have a new supervisor in the Second District.
###
Elsewhere, what do we see? Up in Arcata, where three seats are up for grabs on the City Council, the top three spots remain the same, with incumbent councilmembers Michael Winkler and Paul Pitino on the outside looking in. In a wide field of candidates, Stacy Atkins-Salazar remains the top vote-getter with about 16.8 percent of the total. She's followed by fellow newcomers Emily Grace Goldstein (14.6 percent) and Sarah Schaefer (13.96 percent).
Oh, and Measure F, a special tax to fund the Arcata Fire Protection District, is still passing with flying colors, with more than 75 percent approval on a measure that required just a simple majority a two-thirds vote to pass.
###
Likewise in Eureka, the frontrunners remain the frontrunners. Scott Bauer still has more than double the vote tally of his closest competitor in Ward 4, so I think it's safe to call the race for him. And in Ward 2, Kati Moulton has a quite comfortable 16.8 percent lead over her nearest competitor, Dot Jager-Wentworth. Let's go ahead and call that one, too.
And Measure H, which would replace the city's existing half-percent sales tax with a 1.25 percent sales tax within city limits, is going to pass. It's leading, 66 percent to 34 percent.
###
What else is notable? Longtime Fortuna City Councilmember and far-right conspiracy theory enthusiast Dean Glaser is headed for defeat, with incumbent Tami Trent and former councilmember/challenger Mike Losey way out in front for the two available seats.
Check out a PDF with all the latest results here.