UPDATE, 5:15 p.m.:
Bushnell's 356-vote lead looks very likely to be enough, judging by the relatively small number of ballots that haven't yet been counted.
According to Kelly Sanders, Humboldt County's clerk-recorder/registrar of voters, there are "maybe" 100 vote-by-mail ballots countywide that haven't been tallied, plus another 350 or so where the signatures didn't match what's on file or the person forgot to sign the envelope. Again, that's countywide.
There are also about 2,500 provisional ballots, which are used when there's an unresolved question about the voter's eligibility, but Sanders said only 284 of those were submitted at precincts in the Second District.
Of course, some of those might be from voters who live outside the Second District. And, by the same token, some provisional ballots turned in elsewhere might belong to Second District voters.
Nonetheless, the number of remaining valid uncounted ballots in this race is probably in the vicinity of 500 or so, tops. And with Bushnell's lead only growing since Election Night, well, it's looking like she can safely be called "supervisor-elect."
###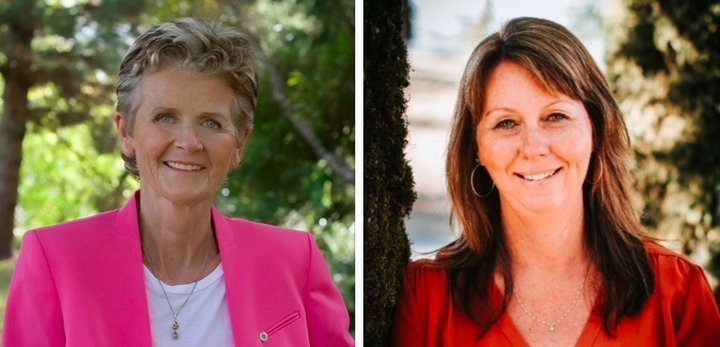 ###
A week after pulling ahead by a razor-thin 34-vote margin, Michelle Bushnell has expanded her lead over incumbent Second District Supervisor Estelle Fennell to 356.
In the third post-election report issued by the Humboldt County Elections Office, Bushnell has 6,049 votes (51.52 percent) to Fennell's 5,693 votes (48.48 percent).
SUPERVISOR, DISTRICT TWO
ESTELLE FENNELL
5,693

48.48%

MICHELLE BUSHNELL
6,049

51.52%
Bushnell has added 1,024 votes since the previous tally, released last Friday, while Fennell added just 702 votes. This continues the trend toward Bushnell that we've seen since the initial votes on Election Day.
We have a call in to Kelly Sanders, the county's registrar of voters, to find out how many ballots remain uncounted. We'll update this post when we find out, but with the current margin and the way things have trended, Fennell's re-election is looking like a very long shot at this point.
See the rest of the updated results here.
###
PREVIOUSLY: