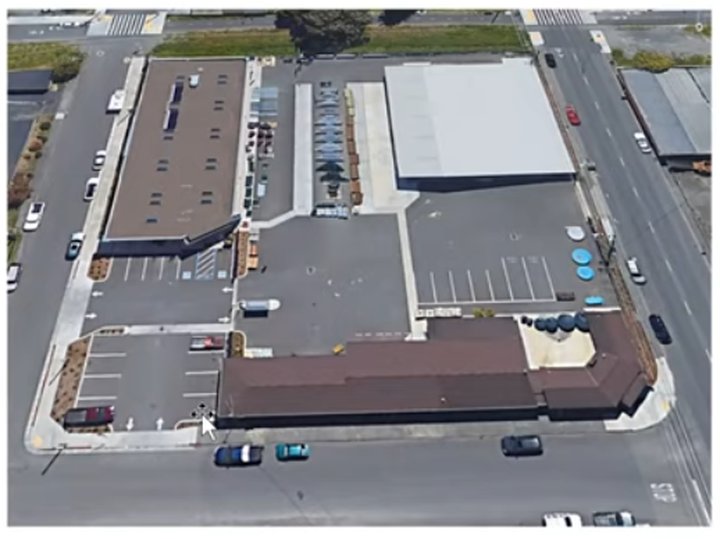 The property at 1296 11th Street in Arcata — former site of Nilsen Feed Company — will soon be home to a major datacenter, connecting the town to a 10,000-mile-long transpacific fiber optic cable running between our coast and Singapore.
Earlier this year Virginia-based company EdgeConnex purchased the Arcata property and recently announced plans to turn one of the buildings into a datacenter. The center will serve as the terminal for two underground fiber optic lines, which will be installed by Colorado-based Vero Fiber Networks.
The plans are connected to Inyo Network's Digital 299 Project, which aims to bring high-speed internet to portions of Northern California by way of fiber optic lines running from our coast to Redding. Last week, the Humboldt Bay Harbor District approved another important component of this plan, entering into a lease agreement with RTI Infrastructure to land undersea fiber optic cables at Marine Terminal II — the former pulp mill site — on the Samoa Peninsula. These cables will connect to a transpacific line, connecting the U.S. to Singapore.
Connecting to the cables in Samoa, Vero Networks plans to run fiber optic conduit along Route 255 into Arcata, Vero Chief Technology Officer Dave Jones explained during a virtual town hall meeting with the city last week. A second conduit will follow Old Arcata Road, connecting the datacenter to another line just east of Eureka. Both routes will be about 10 miles long, Jones said, with a portion of each running under the streets of Arcata.
During the virtual town hall, several community members asked the project heads about what these developments will mean for the town, with some asking if the city or the university will be given access to the conduit.
Jones said that the company's goal is to eventually partner with other agencies, such as HSU, to provide them with connectivity. And though Vero generally only provides access to "high-bandwidth users" and does not provide residential service, Jones said that the company would like to partner with a service provider that could bring access to the local business and residents.

"We're definitely open to that and, in fact, we are in active discussions with Humboldt County around identifying specific use cases and opportunities," Jones said during the meeting.

Some community members also had questions about access to the datacenter technology. Sean McLaughlin of Access Humboldt expressed his excitement for the project and asked the EdgeConnex team if local internet service providers would have the option to rent space in the facility.
Chief Marketing Director for EdgeConnex Phillip Marangella said yes, adding that this will be a "colocation center" — a center where space, equipment and bandwidth are available for rental — and will have a "meet-me room" where local, regional, national and global networks can interconnect.
Some neighbors of the 11th Street site also had concerns about the potential noise, both from construction from the datacenter itself.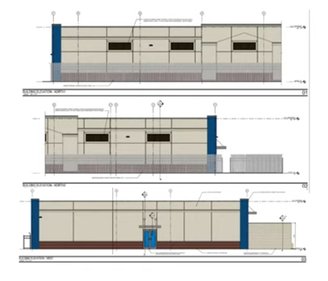 Marangella said that construction for the datacenter will be minimal, with the company only planning to make a few additions to the existing building. Once the center is operational, Marangella said, it will be a "lights out facility" — basically operating automatically — with almost no foot traffic.
Project engineer Jack Eslea assured the public that the noise pollution will not be significant and will adhere to what is permitted by the city. "We definitely want to be good neighbors," Eslea said during the meeting. "We plan to be there for the long haul and want to have a good relationship with everyone.
Construction on both projects is expected to begin in January, with plans for the datacenter to be operational by September 2021.

If you have additional questions about the project, you can email Maragnella at pmarangella@edgeconnex.com or Jones at djones@veronetworks.com.

"We look forward to helping play a role in improving broadband throughout the region in the community going forward," Jones said. "This is the first step in the impact we can have there improving connectivity."
###