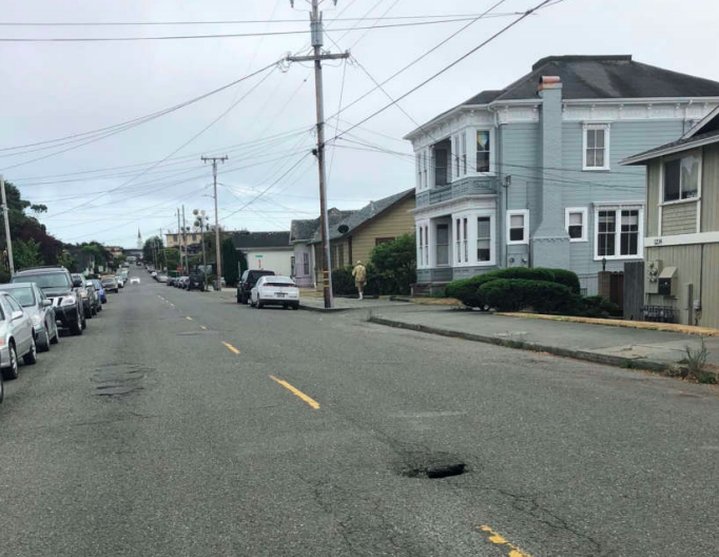 ###
Judging by polls — both the ballot box variety and the kind conducted by research firms — Eureka residents are getting more and more comfortable with charging a bit of extra sales tax to supplement the city's budget.
Back in 2010, a little less than 55 percent of Eureka voters managed to pass Measure O, which increased the city's sales tax by half a percent for the next five years. The pitch to voters was that revenues would help fund essential services such as police, fire, medical response, street maintenance, environmental programs, zoo, parks and recreation.
MEASURE FOR MEASURE

• MEASURE A: These Arcata High Seniors — and Their Supporters — Hope Arcata Property Owners Will Pay a Little Bit More to Keep the City's Parks in the Green
• MEASURE C: Ranked-Choice Voting Would Bring More Democracy and Better Democracy to Eureka, Backers Say, but Citizens Will Have to Get Used to a New Way to Cast and Count Votes
• MEASURE D: South Bay Union School District Wants to Modernize its Campuses and Build a New Preschool
• MEASURE F: Arcata Fire District Again Proposes a Special Tax Increase to Help Fund Operations, But Some Say It's Asking Too Much
Four years later, with Measure Q, the city asked Eurekans to extend the half-percent tax bump for another five years — through June 2021. This time around, the measure passed easily, with two of every three voters casting "yes" votes.
Now, with the sunset date for the half-percent tax on the horizon, the city is doubling down. More than doubling down, in fact. This Election Day, Eureka voters are being asked to pass Measure H, which would replace that half-percent sales tax with a 1.25 percent sales tax within city limits.
If passed, Measure H would represent a 250 percent increase over the city's existing supplemental sales tax (which still amounts to barely more than an extra penny per dollar spent). And unlike the previous two tax measures, there's no sunset date built in. The tax would take effect on July 1, 2021 (the day after Measure Q expires) and remain in effect until amended or terminated by a majority of Eureka voters. Added to California's sales tax rate of 7.25 percent, the supplemental tax would result in a combined sales tax rate of 9.5 percent in Eureka.
Measure H is projected to generate about $9.6 million per year, and while it may sound like a risky bet, asking voters to increase taxes in the midst of an economy-ravaging pandemic, public polling conducted this spring suggests that Eurekans are more convinced than ever that the city needs extra income to provide services such as road repairs; police, fire and emergency operations; economic development and homeless prevention programs.
In late April and early May, polling firm EMC research interviewed 304 likely Eureka voters by phone and email, giving each person the language of Measure H and asking, among other questions, "If the election were held today, would you vote yes to approve or no to reject this measure?"
More than 70 percent of respondents said they'd vote yes.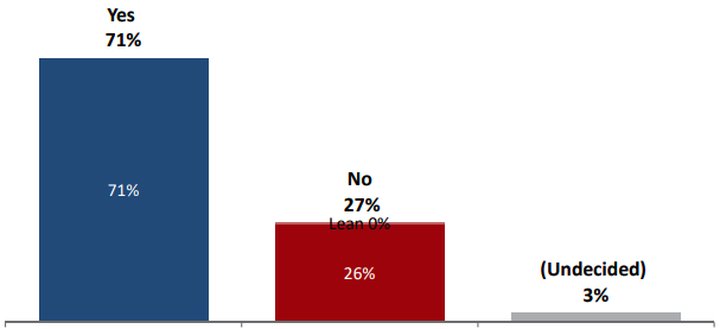 Interim City Manager Miles Slattery recently told the Outpost that support for Measure H actually went up a bit after COVID hit, compared to a pre-pandemic poll.
"People see the need for economic stability," he said. The top funding priorities among those polled are repairing potholes, maintaining emergency response services, maintaining youth and senior services and supporting the local economy.
Slattery is aware that local residents are frustrated with the pothole-riddled conditions of many Eureka streets, and he said passage of Measure H could generate $1 million or more for road maintenance per year, which could attract even more in matching dollars from state and federal agencies. "That's a lot more than what currently comes from the general fund, and it will make a significant difference in the maintenance of our roads," he said.
He also said revenues would be used to support the Eureka Police Department's Community Safety Engagement Team (CSET), which addresses quality-of-life and crime issues in Old Town, along the waterfront and in city parks, and UPLIFT Eureka, a program designed to address and prevent homelessness. Both programs were established in 2018.
While nobody filed an argument against Measure H for the November ballot, Humboldt Taxpayers League Executive Director Kent Sawatzky said his organization opposes the tax because it lacks a sunset date and because it's a general purpose tax, meaning revenues would be deposited into the city's general fund rather than being earmarked for specific expenditures.
"I'm not sure how much of this is actually going to get to the roads," Sawatzky said. "We like specific taxes for specific purposes." He suggested that the city is actually trying to pay down its liability under the Public Employee Retirement System (PERS).
Slattery acknowledged that a small portion of revenues may indeed go toward PERS-related bills, but he said that's just smart financial planning.
"We have a debt that was accrued and that we owe, like a mortgage," he said. "It's basically a debt that we owe and would like to pay down in 15 years as opposed to 30." Doing so would save city more than $9 million in the long run, he said. "The sooner we pay it down, the sooner our annual payments go away."
Of the 1.25 percent collected from each sales transaction in Eureka (excluding prescription drugs and groceries), a full percent would be dedicated to maintaining services, according to Slattery. The remaining quarter-percent would be left in the hands of the City Council to spend as it sees fit.
Slattery argued that there will be ample accountability measures built into Measure H, even without a sunset date.
"What this does is it gives the council and the public, every two years, the opportunity to amend or get rid of the tax," he said. "We're going to have an audit with a presentation by the finance advisory committee annually [detailing] where [revenues] are being spent."
If either the council or the public determines that the city isn't meeting its goals with those revenues, they can place a measure on the ballot to amend or remove the tax at the next election. "In my opinion, a) it's more sustainable and b) it provides more oversight," Slattery said. "It allows people to voice their opinion."
Typically, he added, it's a challenge for a municipality to demonstrate its need for additional funding, but in Eureka, it seems, not many people need convincing. "Even Kent [Sawatzky] will agree: there's no confusion that we need the funding," Slattery said.
The EMC Research poll conducted this past spring got into some specifics about how Measure H revenues would be spent and then asked respondents to say how convincing each claim was.
For example, pollsters said, "This measure will help improve our streets and roads by bringing in state and federal matching funds for critical local improvements that will make our roads and sidewalks safer for drivers and pedestrians, as well as ensuring first responders can get to you quickly in an emergency."
Seventy-nine percent of those polled found that statement "very convincing" (50 percent) or "somewhat convincing" (29 percent).
The highest-scoring statement from the questionnaire was this: "Eureka's economy was already hit hard before the current public health and economic crisis. In these uncertain times, it's more important than ever to invest in and support our local economy."
Eighty-two percent of respondents said they found that statement "very" or "somewhat convincing." (Click here to see the full breakdown of poll results.)
One other point worth noting: Fully half of Eureka's sales tax revenues come from visitors.
While times are certainly tough, Eureka's much-documented self-esteem problem may be improving, judging the poll results. Here's how people responded to the question, "Do you feel that things in Eureka are generally going in the right direction or do you feel that things have gotten pretty seriously off on the wrong track?"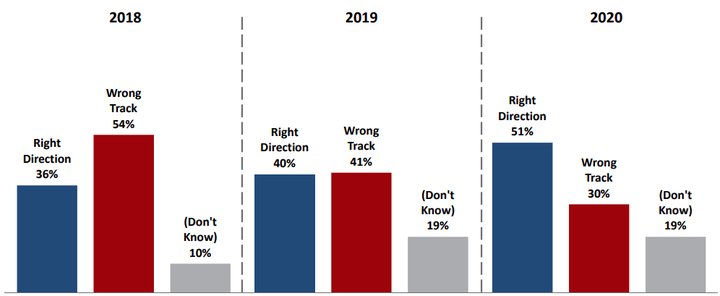 Slattery said city staffers want to keep this momentum going, even in the midst of the economic downturn wrought by COVID-19. He asked the Outpost to spread the word to local Rotaries and other community groups that staffers would be more than happy to come deliver an informational presentation.
"We want to be sure that we're clear about [Measure H] and demonstrate that what we're doing is best for the community," he said. "We want to continue the upward trajectory we've been on and maintain our services."
###
DOCUMENTS: