With all the potential big projects on Humboldt's horizon and with homelessness an ongoing concern, there's been a lot of chatter about the county's meager housing stock and its potential to impede our future plans. In an attempt to better understand our population's dire shelter needs, local group Abundant Housing Humboldt is asking locals to take a short survey with the aim of collecting data and stories about people's experiences attempting to obtain and maintain a place to live behind the Redwood Curtain.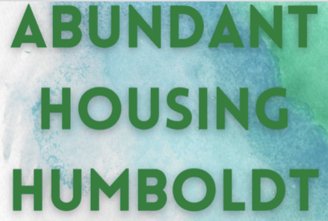 "Any stories or other information provided will help with planning and advocacy for housing efforts," AHH says of the survey's purpose. "You may choose to remain anonymous if you like, and we will never share personal information linked to your name without your permission."
Does this sound like a good use of 10 minutes to you? Click here to take the survey.
RELATED: LAND USE and YOU: One Way to Tackle Humboldt's Housing Crisis? Get Small!