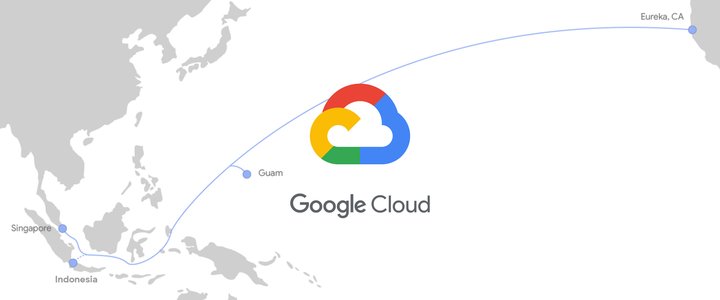 ###
You've heard about that big, new, fat fiber optic pipe they're going to lay down between Singapore and Eureka? (If you haven't, check the links below.) The plan is that it'll descend down into the deep from one of the world's major financial capitals and make its way eastward, with stopovers in Indonesia and Guam, before crawling up to shore via the old Samoa pulp mill's outfall pipe, which extends about a mile out to sea.
This is an exciting prospect! Already a big, international datacenter company has laid down plans for a new facility in Arcata, and it's everyone's dearest hope that even more tech dolla will rain down upon our shores once our slick new line is in place.
Which is when? Well, according to Google, it's expected to be operational by the summer of 2023.
And when I say "according to Google," I'm not saying that I just Googled it. I am saying that literally Google is saying that. Because, as the company announced on its Google Cloud Blog yesterday, it's throwing a bunch of money at the Singapore-Eureka undersea line, which is codenamed "Echo."
"Echo's architecture is designed for maximum resilience," writes the Goog. "Its unique Trans Pacific route to Southeast Asia avoids crowded, traditional paths to the north and is expected to be ready for service in 2023. We look forward to the expanded connectivity that Echo will bring to Southeast Asia, enabling new opportunities for people and businesses in the region."
And this region too, hopefully.