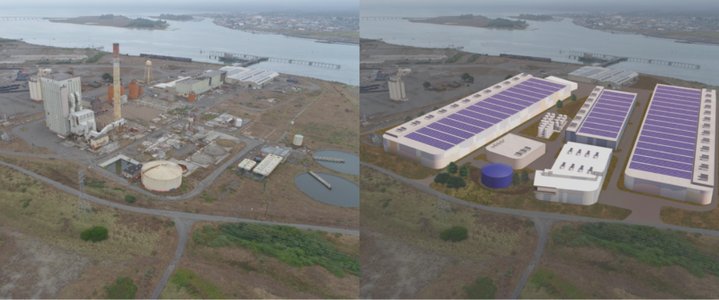 ###
Norway-based seafood company Nordic Aquafarms plans to grow Atlantic salmon within the confines of the half-billion-dollar onshore fish farm it's developing for the former pulp mill property on the Samoa Peninsula, company representatives confirmed during a community Zoom meeting Wednesday.
Nordic's commercial director, Marianne Naess, said the species is not only popular commercially, it's also domesticated and bred for fish farming, meaning it's accustomed to living in tanks. The plans for Nordic's local facility center on recirculating aquaculture systems (RAS) — large, enclosed tanks in which the fish will feed and grow before being harvested and packaged for distribution.
"Another reason [for selecting Atlantic salmon] is we don't want to go in direct competition with any local fishermen," Naess said during Wednesday's meeting. "That's important." Also important, she said, is respecting the sanctity of Chinook and Coho salmon to local tribes.
Some members of the local fishing community have voiced opposition to Nordic's proposed factory, which could produce as much as 60 million pounds of fish per year for distribution across the West Coast. But Naess said the company's goal is to replace the existing supply of imported Atlantic salmon from the East Coast overseas, much of which is raised in net pens and shipped via air freight.
"At least 50 percent of what's being sold retail in California is from overseas" she said in reference to salmon.
Scott Thompson, the company's locally employed project manager and engineer, spent some time during the Zoom meeting outlining a range of studies and mitigation measures being taken to ensure that the facilities will be secure, environmentally safe and able to withstand natural disasters including earthquakes and tsunamis.
The company hired structural engineer Gary Chock, who used computer simulations and high-definition lidar imaging to analyze the impacts of the kind of earthquake and tsunami that comes along once every 2,500 years. While seawater would inundate the peninsula and probably destroy much of Eureka, it would not rise above the water level in the RAS tanks, and the facility would survive intact, Thompson said.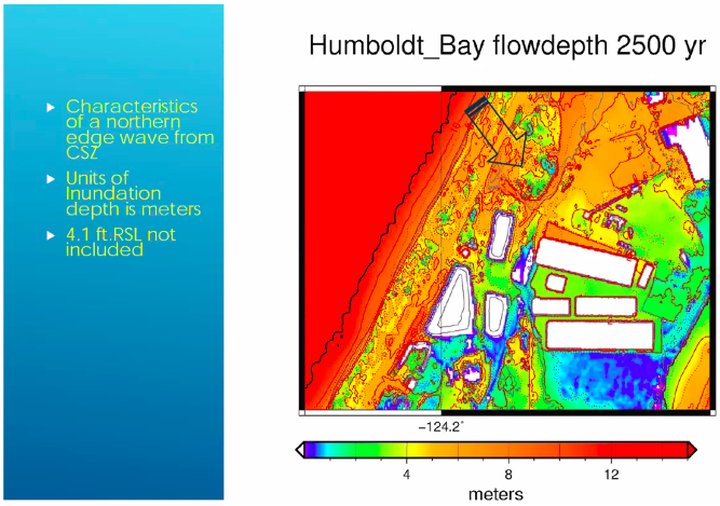 ###
As for the fish, female-only eggs will be imported, quarantined and checked for pathogens, then hatched and placed in freshwater smolt tanks within the facility, according to Thompson. From there they'll be moved to grow-out facilities and once large enough they'll be induced to swim through underground pipes, transitioning to the saltwater RAS tanks.
"It's a very bio-secure facility designed to keep pathogens out," Thompson said.
Naess agreed, saying the facility is being designed to be "escape proof."
The company has prepared an initial study and mitigated negative declaration (IS/MND), which Naess said could be posted for public review as soon as next week. She expects the project to go before the Planning Commission sometime in May.
Nordic has also applied for an air quality permit, discharge permits and a demolition permit, with plans to tear down the massive boiler, towering smokestack and the rest of the remaining pulp mill infrastructure. Naess said site preparation, including ground densification, could last 10 to 16 months. The company hopes to being construction in 2022.
Anyone with questions about the project is encouraged to contact local liaison Lynette Mullen via lynette.mullen@gmail.com.
###
PREVIOUSLY: