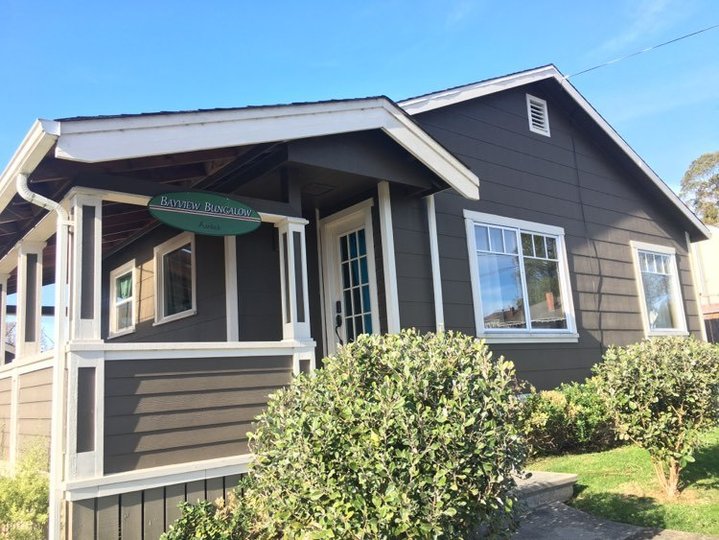 During tonight's meeting, the Arcata City Council will consider imposing stricter regulations on vacation rentals, including placing a cap the number of short-term rentals allowed in the city.
City staff developed a vacation rental ordinance in 2018 and it was brought before the council for discussion last year, but the council took no action on the item due to a couple of council members having a potential conflict of interest. Now, with three new members, the council will again discuss the topic and see if it gains any traction.

Arcata currently requires vacation rental owners to obtain a business license — usually around $50 annually — and collect and pay Transient Occupancy Tax to the city. But the city doesn't have a rigorous enforcement process, Arcata Community Development Director David Loya told the Outpost, and the city estimates that there are at least 25 vacation rental units not in compliance.

The proposed ordinance would require that, in addition to a business license, vacation rental owners obtain an operation permit, which would require applicants to pass a zoning clearance and a building inspection. The ordinance would also impose a 125-unit cap on vacation rentals in the city, though all of the specific requirements may be changed by the council.

Staff did some community outreach when drafting the ordinance and found that many local vacation rental owners were not supportive of the idea, some fearing that they would no longer be able to operate their rentals under the new regulations and many concerned about the potential costs of the inspections.

In an email to the city in 2018, Randy Klein — operator of who used to operate a vacation rental near downtown Arcata called the Bayview Bungalow — said that, as a retired couple, he and his wife rely on the income from their vacation rental and that converting it into a long-term rental "would be less than our mortgage payment."
With vacation rentals becoming a very popular form of lodging in recent years, several California cities and counties have crafted ordinances regulating short term rentals. "In some areas, vacation rentals have changed the character of neighborhoods, created neighborhood concerns, and affected housing affordability," Loya wrote in the staff report. "These ordinances are developed to limit the impact vacation rentals have on the availability and affordability of housing."
Many cities have also established tighter restrictions or temporary bans on vacation rentals due to COVID-19, but Loya said that this is not the focus of tonight's discussion. "If the state and or county closes vacation rentals or hotels, we'll support those closures," he told the Outpost.
If you have strong feelings about vacation rental regulation in Arcata, and are unable to attend tonight's council meeting, Loya encourages you to email him at dloya@cityofarcata.org.

The Arcata City Council meets tonight at 6:00 p.m. You can view the full agenda and directions on how to participate here.
###
CORRECTION: Randy Klein informed the Outpost that he no longer owns the Bayview Bungalow. The article has been changed to reflect this information and to clarify that his email to the City was from 2018.