Warning: The story below contains graphic, disturbing testimony concerning a murder and torture case that was presented in Humboldt County Superior Court today.

###
Nineteen-year-old Eureka resident Hannah Hayhurst was not only repeatedly stabbed and bludgeoned, her killer ripped vital organs out of her body while she may still have been alive.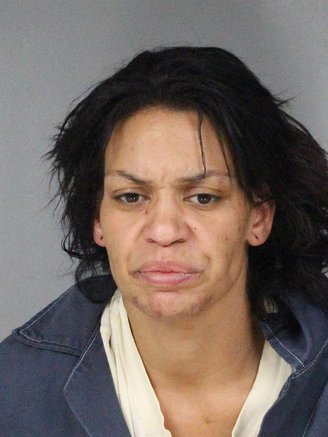 Today Dr. Mark Super, testifying during the preliminary hearing for murder suspect Daniella Patricia Moore, described the injuries he documented during Hayhurst's autopsy on July 5, 2019, the day after her mangled body was found. The teen was injured from head to foot, with the most severe injuries to her abdomen.
Super observed "10 separate jagged stab wounds" that were not inflicted by a typical single-edged blade. Among them were what he called "aggravated" wounds.
"The abdomen was exposed and basically opened up," Super testified under questioning by Deputy District Attorney Stacey Eads. Hayhurst's stomach, spleen, bowel and left kidney had been "jerked" out, the doctor said. The organs were lying next to her corpse.
Inside her body, the remaining organs had all been stabbed: the lungs, the liver, the pancreas. There also were numerous wounds to the main artery and main vein in her body.
"There's some evidence she was still alive when some of these organs were injured," Super said. He based that opinion on seeing fresh bleeding, meaning Hayhurst still had blood pressure.
All over her body, Hayhurst had M-shaped cuts characteristic of being stabbed by scissors or shears. She also had numerous smaller cuts that appeared in almost a "Tic Tac Toe" pattern, Super said.
He found defensive wounds on her left hand.
"The victim is aware and they take their hand and try to block (the weapon) or grab it … overall these (wounds) look like she's moving around. She's moving; the assailant's moving."
Hayhurst was no longer moving when the attacker inflicted the abdominal wounds, Super said. He believes she was in a "perimortem" state, meaning shortly before or after death. When Deputy Public Defender Casey Russo asked Super whether she may have been dead when the organs were removed, Super said "Yes. I hope so."
He also told Russo it's possible Hayhurst may have been unconscious, because the autopsy revealed blunt-force trauma to the head.
One of the charges against the 41-year-old Moore is torture. Super said it's possible Hayhurst's ordeal may have gone on for hours. Then again, it could have been over "in a few minutes."
No motive has been discussed. But at the time Moore allegedly murdered Hayhurst, her boyfriend had abandoned her and their twin babies. She has pleaded not guilty by reason of insanity.
Moore was arrested in the early morning hours of July 4 in Garberville, where she was seen walking down the road carrying scissors and making stabbing motions. Questioned by Humboldt County sheriff's Deputy Lucas Brittain, Moore told him she was on her way to Chico to calm herself down, but she didn't know how to get to Chico.
Brittain, testifying today during the hearing, said Moore's explanation for the bandaged cuts on her hand was "when she gets upset she cuts herself."
Moore told the deputy she had cut herself the previous day. He spotted what looked like a pair of pliers in her right front pocket. He took them and placed them on the roof of her car, "out of her reach."
The more Brittain looked, the more blood he saw. There was blood all over the exterior and interior of her Chevy sedan, as well as on Moore herself.
On the pants she was wearing, Brittain saw a blood stain running from thigh to ankle. That much blood "was not consistent" with Moore cutting her fingers, the deputy said.
The pliers he took turned out to be scissors, and "they were covered in blood."
Moore seemed disoriented, so Brittain was initially going to place her on a "5150 hold" because he believed she could be a danger to herself or others. Then he learned Eureka police wanted to question Moore. So instead of being taken to a mental health facility, Moore was transported to EPD headquarters. She has been in Humboldt County Correctional Facility for the nearly two years since.
Today was the second day of the preliminary hearing. It is expected to last one more full day, but that is not scheduled to happen until July 7.
PREVIOUSLY: