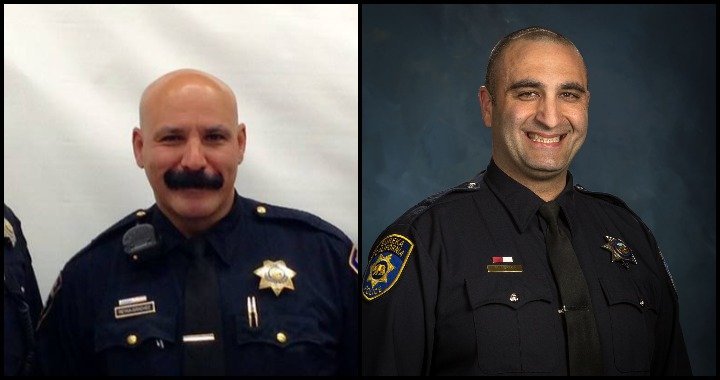 The City of Eureka has retained Bay Area law firm Sacks, Rickets and Case to conduct an independent investigation into a series of violent, misogynist and racist text messages allegedly sent by EPD officers, including Sgt. Rodrigo Reyna-Sanchez and Officer Mark Meftah.
An agreement on file with the city shows that the firm, which has offices in San Francisco, San Diego, Palo Alto and Phoenix, Ariz., was hired on March 19, just two days after a story in the Sacramento Bee revealed the demeaning messages allegedly exchanged by Reyna-Sanchez and Meftah, if not others within their squad.
Both officers have been on paid administrative leave since shortly after the story broke.
The agreement, which was signed by City Manager Miles Slattery, City Attorney Robert Black and City Clerk Pam Powell, says the investigation into "inappropriate text messaging" will be conducted "for the purpose of facilitating the rendering of legal advice to the City by its counsel."
In response to questions submitted via email, Eureka Police Chief Steve Watson said he's prohibited by law and city policy from commenting on any ongoing investigation, but he offered some general comments.
"The community can rest assured we are taking this situation with the full seriousness it deserves," Watson said via email. Regarding the investigation he said, "We are fully committed to this process and the appropriate, legally supported outcome. While we are moving to swiftly investigate, we also must carefully follow all requirements of California law as they relate to public employee personnel matters."
As the Outpost previously reported, police officers in California enjoy an extra layer of due process protections thanks to the Public Safety Officers Procedural Bill of Rights, a state law originally passed in 1977. Critics say the law undercuts efforts to hold officers accountable for wrongdoing.
Employees with Sacks, Rickets and Case will be paid hourly rates ranging from $125 for paralegals up to $350 for partners, according to the agreement. Neither Watson nor the document provide an estimate on the timeline for the investigation.
The contract does promise independence, though. It says, "The City understands and acknowledges that the Firm will exercise its independent judgment to make whatever findings it deems are warranted based on the evidence developed in the investigation … ."
Watson said, "We are eager to get to the bottom of this and take appropriate action based on a fair but thorough fact-finding process."
###
PREVIOUSLY: