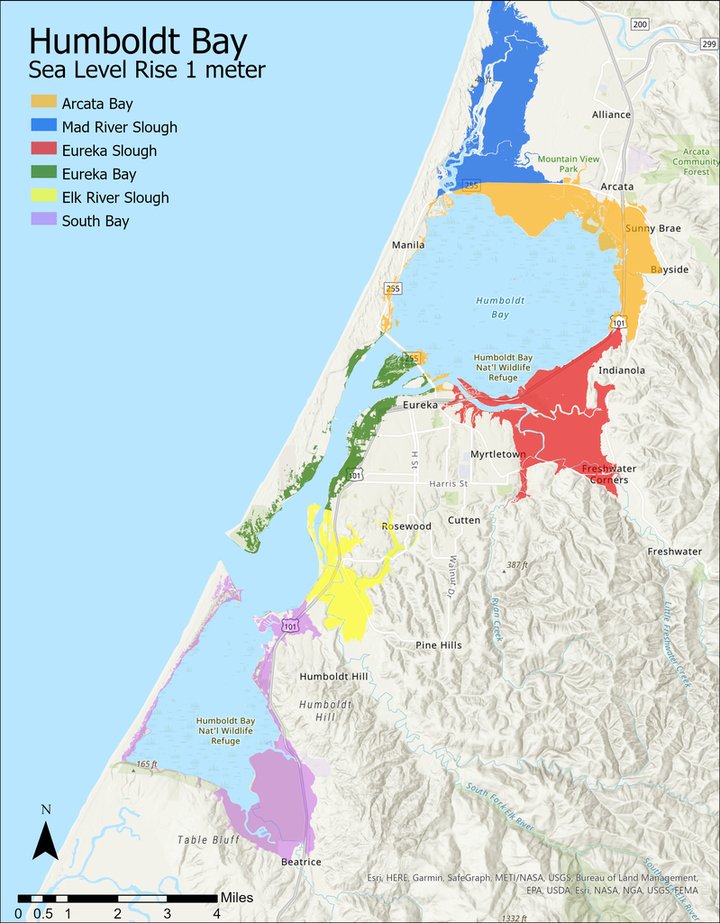 The Humboldt County Planning and Building Department announced today that it is conducting an anonymous survey to better understand the community's awareness, concerns and preferences regarding sea level rise planning around Humboldt Bay.
"Sea Level Rise affects all of us who live and work along the coast," the County stated in a press release this morning. "Humboldt County is trying to determine if regional coordination is the best way to address the impacts of sea level rise locally."
This public survey will be incorporated into the Humboldt Bay Sea Level Rise Regional Planning Feasibility Study — a grant-funded project created to help the County adapt to the impending sea level rise caused by rising global temperatures.
The California Ocean Protection Council reports that Humboldt Bay could see as much as a 3-foot rise in sea level by 2060.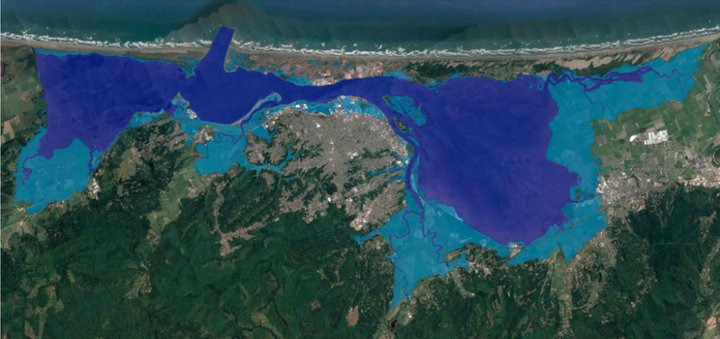 "This survey will help the County identify and understand the roles, responsibilities, needs and concerns of those that could be involved in sea level rise planning efforts within the Humboldt Bay region," the County stated. "The County hopes to identify ways collaborative adaptation efforts could be advanced."
A physical copy of the survey has been mailed to those who own property near the Humboldt Bay shoreline. However, the digital version is available to the general public.
CLICK HERE to take the online survey.