Eureka resident Albert Durant Kress was sentenced this morning to 12 years in state prison for the grisly killing of 62-year-old Raymond Prudhomme, found dead in his Old Town apartment in February 2019.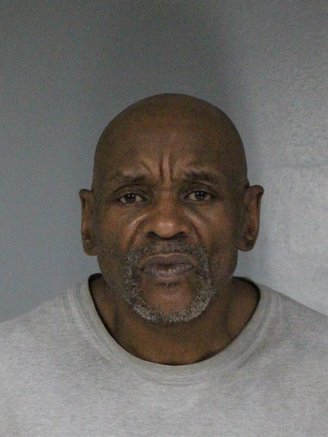 Kress, 50, was originally charged with murder but pleaded guilty last month to voluntary manslaughter and agreed to the 12-year term. Judge Christopher Wilson sentenced him to the maximum of 11 years for voluntary manslaughter and one year for use of a knife.
Prudhomme was found with his throat slashed on Feb. 22, 2019. It's believed Kress killed him during an altercation a week earlier.
Prudhomme's daughter and daughter-in-law both spoke at the sentencing today, saying their lives will never be the same.
"I am Ray Prudhomme's only child," Stella Fontenot said. "I have three children and one grandchild. They will never see their grandfather again … Mr. Kress took away everything."
When Kress was interviewed by a probation officer for his pre-sentencing report, he acknowledged his crime and said he was sorry. Fontenot was not impressed.
"I don't want your sorry," she told Kress, who stood in the jury box. "I think he's sorry he got caught."
She called 12 years in prison "a slap on the wrist."
No one saw the stabbing, but one witness told Eureka police Kress lunged at Prudhomme with a knife in his hand. She hid in the bathroom, listening to thumping and scuffling sounds, and when she came out in a few minutes Prudhomme was lying in a pool of blood.
Roxie Achane-Prudhomme, who is married to Prudhomme's brother, said Kress "took a lot from us."
"(Ray) always came by," she said. "All the kids loved Uncle Ray."
Addressing Kress, she told him "I think what you did was pretty weak, to say the least."
Family holidays will never be the same without Ray, she said.
"As a matter of fact there's a holiday coming up. And that's all we're going to be talking about. (The killing) took a lot out of my husband; I thought I was going to lose him too."
She later added she wanted the court to know how much her brother-in-law was loved. A funeral was held in Prudhomme's home state of Louisiana, "and the turnout was enormous."
As part of his plea agreement Kress gave up most of the credits earned in nearly three years behind bars. He must serve 85 percent of his term before he is eligible for parole.
Deputy Public Defender Wade Orbelian represented Kress, with Deputy District Attorney Trent Timm in court for the prosecution.
###