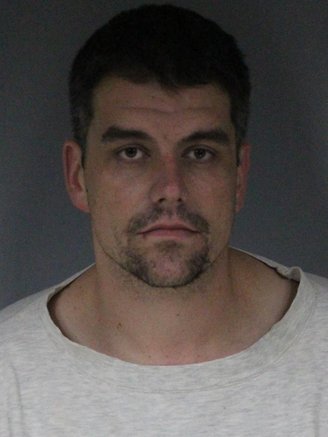 Former Humboldt State University basketball coach Cy Stanley Vandermeer pleaded not guilty today to one felony count of residential burglary.

Vandermeer's attorney, Ben Okin, entered the plea before Judge Gregory Elvine-Kreis, who set the preliminary hearing for June 11. Vandermeer, who just completed a three-month drug rehabilitation program, appeared in court wearing black slacks and shirt and a blue tie.
According to the criminal complaint filed by the District Attorney's Office, Vandermeer entered a woman's home on Dec. 23, 2018, "with the intent to commit larceny and/or any felony." The home was on Grace Avenue in McKinleyville.
Vandermeer's arraignment was postponed in February because he was enrolled in a drug-treatment program in Colorado.
The former HSU basketball player and assistant coach was arrested Dec. 29 and posted bail the same day. He remains out of custody.
First-degree residential burglary carries a maximum penalty of six years in state prison.
PREVIOUSLY:
###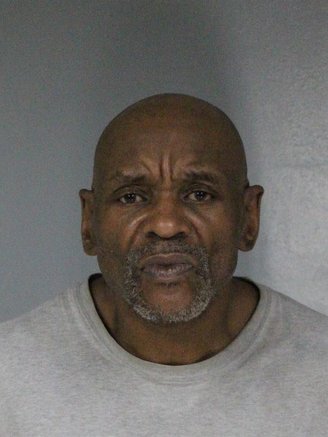 In other court news, a second psychiatrist will be appointed to evaluate murder suspect Albert Durant Kress Sr., accused of killing Eureka resident Raymond Anthony Prudhomme in an Old Town apartment.
One psychiatrist has already evaluated the 48-year-old Kress, but the doctor's report was "ambivalent" on whether Kress is mentally competent to stand trial, Public Defender Marek Reavis told Judge Christopher Wilson this morning. An April 23 hearing was scheduled to discuss the issue further.
Prudhomme, 62, was found dead Feb. 22 in his apartment in Old Town. Eureka police arrested Kress, an acquaintance of Prudhomme's, about three weeks later.
Outside of court this morning, Reavis said he's had conversations with Kress and believes he is fit to stand trial.
"Based on my experience I think he's competent," Reavis said.
PREVIOUSLY:
###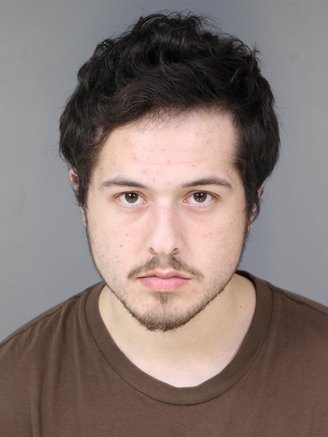 Another murder suspect with his competency still in question is 23-year-old Hector Godoy-Standley, one of five people arrested after a carjacking and murder near Manila in December 2016.
During the past two-plus years, Godoy-Standley has been declared incompetent, sent to Napa State Hospital and declared competent, and returned to Humboldt and had his competency questioned again by defense attorney Russ Clanton. Dr. Andrew Renouf has examined Godoy-Standley twice, both times finding him incompetent. Another doctor's report has been released, but as of this morning Clanton had not seen the new report.
Another hearing on the issue is scheduled for April 22.
Godoy-Standley allegedly drove the vehicle involved in the carjacking that ended with 20-year-old Tyson Eduardo Claros shot multiple times and left to die on state Highway 255. His passengers were his then-girlfriend Catherine Fode, Cesar Valenzuela and Brandon Mitchell, father of Fode's young daughter. Mitchell is charged with shooting Claros, reportedly because he and Fode believed he had molested their daughter.
A fifth suspect, Fode's friend Tamara Thomson, was in the back seat of the car Claros was riding in. Thomson, now 20, allegedly pulled a handgun and ordered the driver to pull over. The car Godoy-Standley was driving immediately pulled up, and within minutes Claros was fatally wounded.
Fode, 20, has already pleaded guilty to voluntary manslaughter and agreed to testify against the other four. As of now Valenzuela, 25, is scheduled to be tried alone, Thomson and Mitchell will be tried together and Godoy-Standley remains in limbo.
Fode is still waiting to be sentenced for voluntary manslaughter. She pleaded guilty back in November 2017. Today defense attorney Neal Sanders told Judge Christopher Wilson he may be asking for a reduction in Fode's bail. It is currently set at $1.25 million.
Godoy-Standley was diagnosed as developmentally disabled as a young child. He attended special education classes all through school, earning a certificate of completion from Eureka High School.
Clanton said during a previous hearing the district attorney has made an offer to settle the case, but it's a "package deal" not acceptable for Godoy-Standley.
PREVIOUSLY