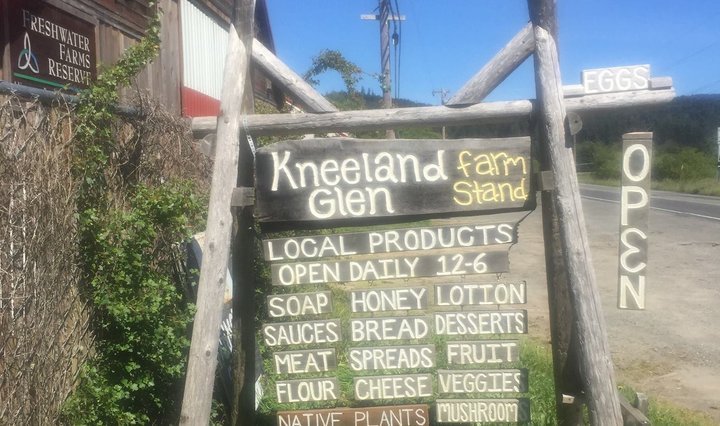 The Kneeland Glen Farm Stand is set to close by the end of the year after the Northcoast Regional Land Trust announced this week that it is moving forward with the eviction of stand owner Kathy Mullen.

For more than a decade, the stand located just west of Three Corners Market has served as a beloved community resource for fresh produce and other locally made goods. News of the eviction, first reported by the Outpost in May, sparked outrage among community members and led to a protest outside the NRLT office in Arcata that delayed the eviction process. Now, it seems that the NRLT has made its final decision on the matter.
"After several months of seeking to resolve issues with our current farm stand tenant at Freshwater Farms Reserve, the Northcoast Regional Land Trust's board of directors has chosen to terminate the rental agreement on December 31, 2021," the NRLT stated this week. "We cannot comment further on this matter at this time."
These aforementioned issues refer to the non-profit's repeated orders for Mullen to keep her 14-year-old corgi-mix Tootsie off of the property. After failing to do so earlier this year, Mullen's dog bit a cyclist on the Freshwater Farms property, sparking serious liability concerns.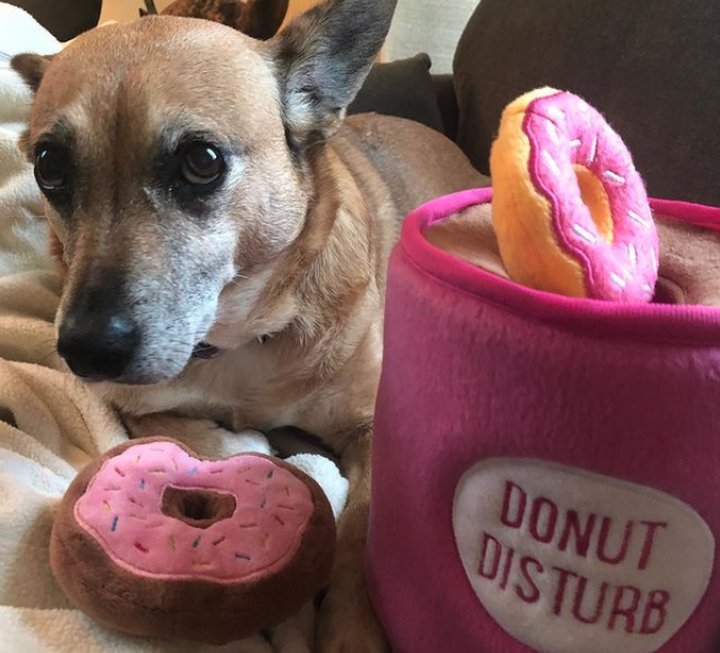 The Outpost reached out to Mullen about the eviction notice she received on Thursday. However, she said she was too distressed to talk about the situation today.
Meanwhile, the NRLT is moving forward with the application process to find a new tenant for the property.
"We will be seeking a new tenant who will assist us in maintaining Freshwater Farms Reserve as a safe and welcoming place, provide our community access to locally grown foods, and operate a farm stand consistent with local and state regulations and in compliance with our lease," the NRLT stated. "A request for applications from prospective tenants is now available."
The NRLT stated that it will look to fill the vacancy in February of 2022.
###
PREVIOUSLY: Kneeland Glen Farm Stand Owner Evicted After Dog-Bite Incident, Repeat Warnings About Bringing Her Dog Onto the Property; Community Organizes Peaceful Protest
Kneeland Glen Farm Stand Owner Receives Help From Local Attorney, Remains on Property Despite Eviction Notice From Northcoast Regional Land Trust