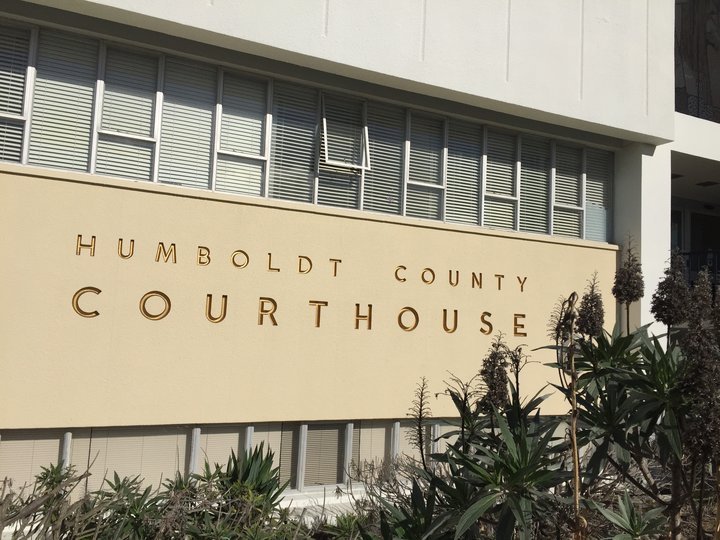 ###
With the news that incumbent Maggie Fleming will not seek a third term in office, the race to become Humboldt County's next district attorney appears wide open.
Earlier this week, two contenders threw their hats into the ring, filing candidate intention statements with the Humboldt County Elections Office: Stacey Eads, a longtime deputy district attorney, and Adrian Kamada, a former deputy DA now working in the Humboldt County Public Defender's Office.
Eads has worked as a Humboldt County deputy DA for two decades, having been hired by former DA Terry Farmer. She's been the senior deputy DA since 2019, according to data compiled by Transparent California.
Eads litigated in such high-profile cases as the Gary Lee Bullock trial for the brutal murder of St. Bernard's Catholic Church Pastor Eric Freed and the Marci Kitchen case, in which the Fortuna mom eventually pleaded guilty to vehicular manslaughter in the deaths of two 14-year-old girls, including her own daughter.
In a recent interview on local radio station KINS, Eads said Fleming was the first DA to really take her under her wing and added, "[I]n her decision to not run in the next election cycle, Maggie asked of me whether I would consider running for district attorney, and I've made the well-thought-out decision that yes, I will."
Kamada worked as a deputy DA here in Humboldt from 2014 through 2019, according to Transparent California, and is now a deputy public defender, per the county's staff directory.
He was selected as the 2017 Wildlife Prosecutor of the Year by the California Fish and Game Commission and the California Department of Fish and Wildlife. A press release from the latter agency lists some of his accomplishments, including the formation, in 2015, of the Humboldt County Environmental Crimes Task Force.
Phone messages left for both Eads and Kamada Friday afternoon were not immediately returned, but you can expect a lot more coverage of this race as election season draws closer.
The statewide primary election is scheduled for June 7.