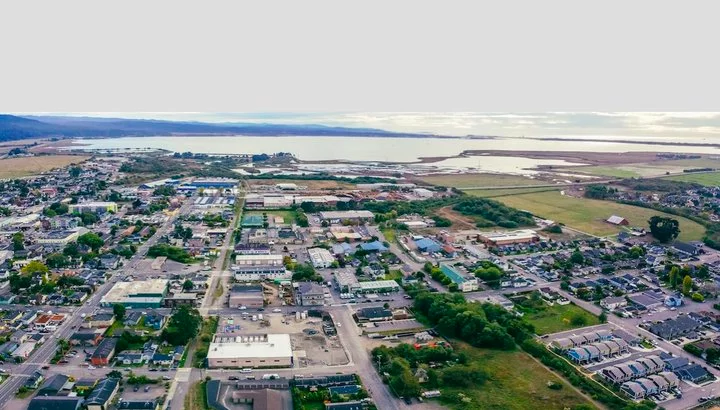 You've probably heard by now of Arcata's Gateway Area Plan — a plan to rezone 138 acres of land mostly west of the downtown/Arcata Plaza area to allow for the creation of high-density housing and mixed use developments — and if you haven't, you might want to catch yourself up by reading through some of the articles linked above. But you probably still have some questions about the plan and what exactly it will look like for the City of Arcata.
Now's your chance to have some of your questions answered during a public presentation from the City's design consultant, Ben Noble. The meeting will be held online on Wednesday, June 29 from noon to 1:30 p.m. The first hour will include a presentation from Noble on form-based codes, examples of how they have been used in other communities and how the Arcata is looking to utilize them with the Gateway Plan. The last 30 minutes will be dedication to questions from the community.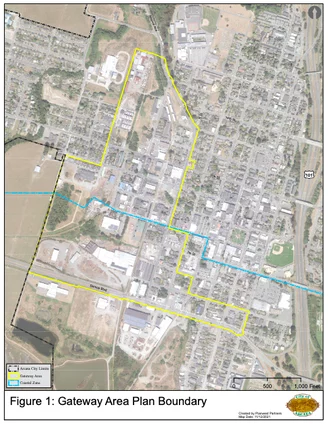 If you're not able to attend the meeting, no need to worry! The meeting will be recorded and available on the city's website and Youtube channel after the meeting. You can also email questions to the Community Development Department prior to the meeting.
There will also be many more opportunities to share your thoughts on the Gateway Plan in the coming months, including at the Arcata Planning Commission meeting on July 26. You can sign up for notifications on engagement opportunities at this link.

Here's more info from the City of Arcata:
On Wednesday, June 29 from 12-1:30 p.m., there will be an hour-long presentation from the City's design consultant, Ben Noble, as well as 30 minutes for general Q&A from the public following the presentation. The session will be held as a lunch "brown bag" session and will be recorded and available on the City's YouTube channel and the City's website after the meeting.

This session will contain multiple informational segments, including 1) an introduction to form-based codes and how they function in regulating physical form, including examples from other northern California communities; 2) information regarding the current thinking from the City's consultant on a form-based code's application in our local context, as well as a review of guiding design principles currently under consideration; and 3) an overview of options for permit requirements within a form-based code model.

To attend the meeting, please use the following link:

https://us06web.zoom.us/j/82611634660


Or join by phone:1-669-900-6833 Webinar ID: 826 1163 4660

If you are unable to attend the meeting but would like to submit comments, please do so to David Loya at dloya@cityofarcata.org and copy Delo Freitas at dfreitas@cityofarcata.org. Staff will ensure that questions submitted by June 28 are either addressed in the presentation or asked of the City's consultant during the Q&A section of the recorded session.