Saturday, June 1, 2013's Lowdown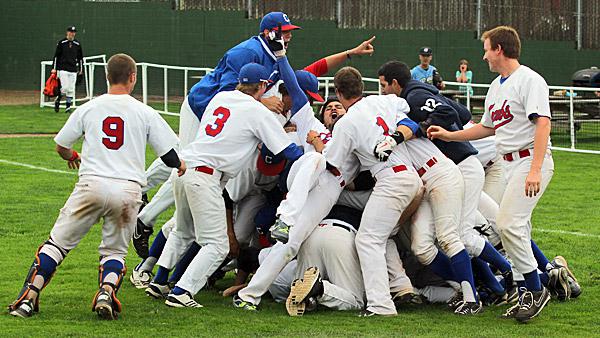 Giants, schmiants. You ever told a Giant "good game" while buying kale at Wildberries? No you have not. They are bums.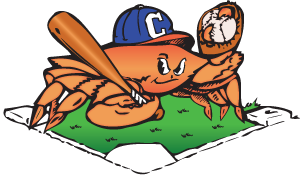 Here's your team, HumCo. The Humboldt Crabs kick off their 2013 season at the Arcata Ballpark on Saturday when they take on — like it matters — Fairfield Indians in a split double header with games at 12:30 p.m. and 7 p.m. And I'll be damned if there isn't another Indians stomping planned for Sunday at 12:30 p.m. They must take a little longer learning their lessons down in Fairfield, the bums.
After that, the Crabs will dominate the diamond with multiple games a week through July. Which is all well and good, but really the highlight of the season has to be the combined Lost Coast Outpost/Cowbell Night planned for Wednesday June 26 against those bums the Marysville Gold Sox. You're all invited! We especially extend a hand to all of our colorful anonymous commenters. Let's spend a night finding common ground around the fact that the Marysville Gold Sox suck.
Take yourself out to this ballgame. More Lowdown below.
-Andrew Goff
The Lowdown Fun Committee
Larry Likes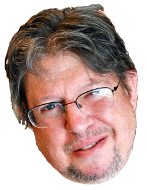 Events
Arts Alive
Eureka / 6 p.m. / Free
Eureka's monthly stab at getting everyone together! Opening receptions for artists, exhibits, and/or performances.
View Comments
Movie Showtimes
Broadway Cinema
AFTER EARTH: 1:15, 3:50, 6:25, 9:00, 9:40
EPIC 2D: 11:35, 2:10, 4:45, 5:35, 7:20, 8:20
EPIC 3D: 12:20, 2:55
FAST AND FURIOUS 6: 11:55, 1:55, 3:00, 5:00, 6:05, 8:10, 9:10
GREAT GATSBY 2D: 2:00, 5:15, 8:25
HANGOVER PART III: 12:55, 1:45, 3:30, 4:25, 6:00, 7:00, 8:40, 9:30
IRON MAN 3 2D: 11:45, 5:55, 8:55
IRON MAN 3 3D: 2:50
NOW YOU SEE ME: 11:55, 2:30, 5:20, 8:05
STAR TREK INTO THE DARKNESS 2D: 12:00, 3:10, 6:15, 9:20
STAR TREK INTO THE DARKNESS 3D: 11:40, 2:40, 5:45, 8:50
Garberville Theater
Mill Creek Cinema
AFTER EARTH: 1:45, 4:20, 6:55, 9:30
EPIC 2D: 12:40, 2:25, 3:15, 5:45, 7:30, 8:20
EPIC 3D: 11:55, 4:55
FAST AND FURIOUS 6: 12:00, 3:00, 6:00, 9:05
HANGOVER PART III: 2:00, 4:35, 7:05, 9:35
IRON MAN 3 2D: 2:50, 8:55
IRON MAN 3 3D: 11:50, 6:10
NOW YOU SEE ME: 11:55, 2:45, 5:30, 8:15
STAR TREK INTO THE DARKNESS 2D: 12:05, 6:20, 9:20
STAR TREK INTO THE DARKNESS 3D: 3:10
Minor Theatre
GREAT GATSBY 2D: 2:10, 5:20, 8:30
HANGOVER PART III: 1:50, 4:20, 6:50, 9:20
STAR TREK INTO THE DARKNESS 2D: 12:15, 3:05, 6:00, 8:55