Friday, May 31, 2013's Lowdown
The most film premieringest week in Humboldt County history rolls on.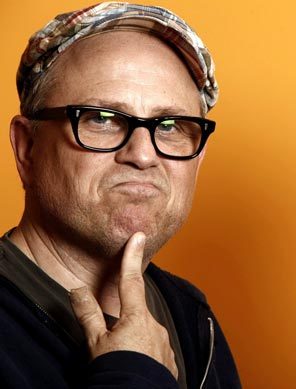 Bigfoot will finally be revealed Friday night at the Arcata Theatre Lounge during a special screening of Willow Creek, the brand spankin' new found footage horror quasi-doc from director Bobcat Goldthwait. (Since Lowdown space is limited, for more on the film check out the LoCO's writeup a couple months back and/or scope out Ryan "Ape Canyon" Burns' chat with Bobcat in this week's Journal.)
Of course, a highlight of Friday's proceedings will be a live Q&A session with the wily Bobcat himself. The man participated in a similar grilling at the film's only other public screening thus far last month at IFFBoston (highlight video below). Study up, Humboldt, so we can be sure to cover new ground.
Scared of Bigfoot/Bigfoot people? More Friday options in your Lowdown below.
-Andrew Goff
The Lowdown Fun Committee
Larry Likes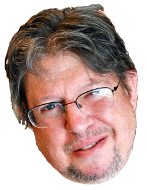 Events
Movie Showtimes
Broadway Cinema
AFTER EARTH: 1:15, 3:50, 6:25, 9:00, 9:40
EPIC 2D: 2:10, 4:45, 5:35, 7:20, 8:20
EPIC 3D: 12:20, 2:55
FAST AND FURIOUS 6: 11:55, 1:55, 3:00, 5:00, 6:05, 8:10, 9:10
GREAT GATSBY 2D: 2:00, 5:15, 8:25
HANGOVER PART III: 12:55, 1:45, 3:30, 4:25, 6:00, 7:00, 8:40, 9:30
IRON MAN 3 2D: 5:55, 8:55
IRON MAN 3 3D: 2:50
NOW YOU SEE ME: 11:55, 2:30, 5:20, 8:05
STAR TREK INTO THE DARKNESS 2D: 12:00, 3:10, 6:15, 9:20
STAR TREK INTO THE DARKNESS 3D: 2:40, 5:45, 8:50
Garberville Theater
Mill Creek Cinema
AFTER EARTH: 1:45, 4:20, 6:55, 9:30
EPIC 2D: 12:40, 2:25, 3:15, 5:45, 7:30, 8:20
EPIC 3D: 11:55, 4:55
FAST AND FURIOUS 6: 12:00, 3:00, 6:00, 9:05
HANGOVER PART III: 2:00, 4:35, 7:05, 9:35
IRON MAN 3 2D: 2:50, 8:55
IRON MAN 3 3D: 11:50, 6:10
NOW YOU SEE ME: 11:55, 2:45, 5:30, 8:15
STAR TREK INTO THE DARKNESS 2D: 12:05, 6:20, 9:20
STAR TREK INTO THE DARKNESS 3D: 3:10
Minor Theatre
GREAT GATSBY 2D: 5:20, 8:30
HANGOVER PART III: 4:20, 6:50, 9:20
STAR TREK INTO THE DARKNESS 2D: 3:05, 6:00, 8:55