Local Hard Rockers Drifter Killer Caught Being Naughty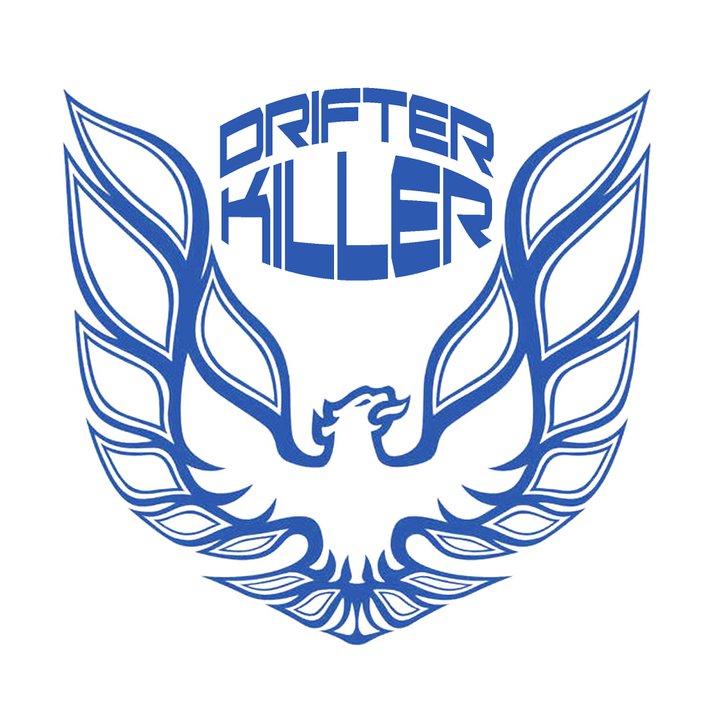 A few weeks back, your Lost Coast Outpost heard rumors of a momentous/tawdry band photo shoot that took place in Eureka's Old Town. Details were fuzzy. The word was that local high-octane rockers Drifter Killer had convinced a bevy of suggestively dressed ladies to pose for some band promo shots or maybe an album cover or Jah knows what those boys will do with those images.
Well, LoCO got a hold of 'em. And as much as it's totally beneath our really, really respectable website-thingy to reproduce them, in the interest of documenting, uh, watershed moments in Humboldt County musical culture, here are the Drifter Killer scandal shots: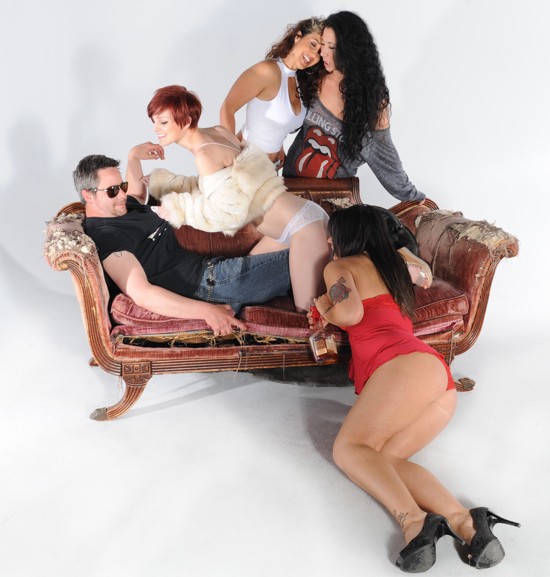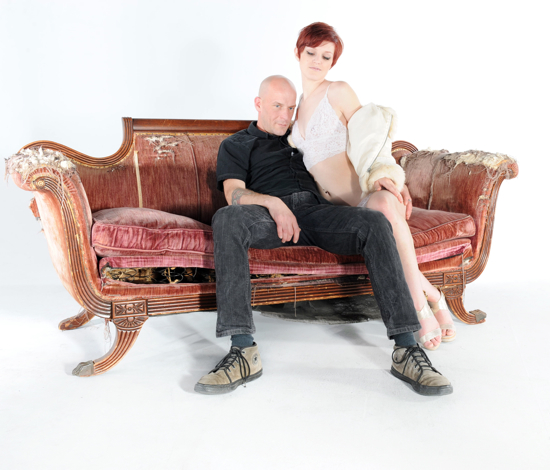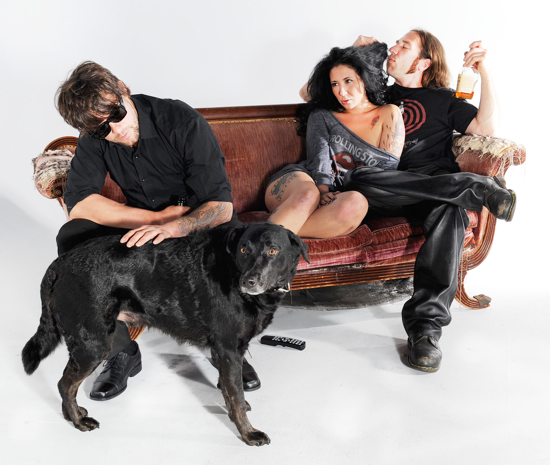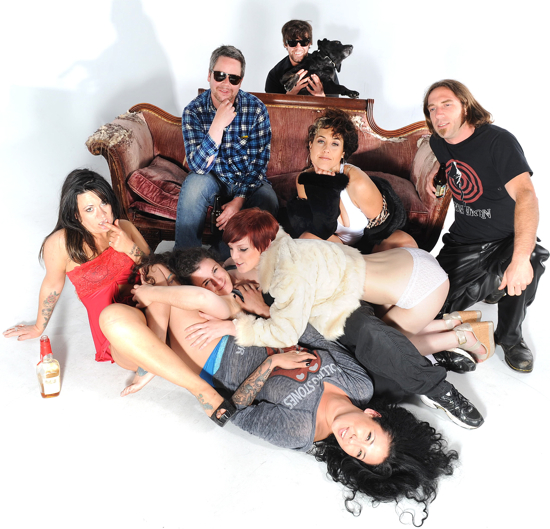 (Photos by Mark McKenna.)
See? Scandal! In related news, unless they're run out of town Drifter Killer will be leading the party Saturday night in the Eureka Inn's Palm Lounge with opening act the debuting Death Valley Troubadours. LoCO caught up with member of both bands Cliff Dallas (he's the smug lookin' hombre in the first picture) for a Facebook chat:
LoCO: What is the best way to convince classy Humboldt ladies to be a part of a debaucherous band photo shoot?

CD: Just ask nicely. Oh, and have alcohol. Really … a lot of alcohol. Not all for drinking. At the end of the shoot, I used a bottle of Vodka to sanitize a cut on Sherae O'Shaughnessy's foot. Oh, and bring every anti-anxiety medication in western medicine's arsenal.

LoCO: Drifter Killer describe themselves as "Trans Am psychedelic rock." How many Trans Ams have you wrecked?

CD: That's a tricky question. Much like the captain of a sinking ship, it is dishonorable to survive a Trans Am wreck. So, I'm going to have to answer "none."

LoCO: You're pulling double duty Saturday — your new band Death Valley Troubadours is opening the show. Which of your two bands are more likely to break something on stage?

CD: That's a tie … Drifter Killer is more likely to break a guitar and a jaw, and The Death Valley Troubadours are more likely to break a few hearts.

LoCO: What is the best perk associated with rocking The Palm Lounge?

CD: This is our first time playing that sweet venue, so I guess just the knowledge that we haven't been banned yet. That, and it's an exciting new venue, and it provides just what Eureka has needed for years.

LoCO: Describe the attitude of the perfect audience member for a Drifter Killer show.

CD: Someone who loves rock n' roll so much that they're willing to dance like a cocaine-fueled Hell Hound in a meat locker. A willingness to cut loose and have a good time, and not be the least bit concerned with what others think. I guess the shortened answer to this question would be our friend "Mike Redd."
Less rowdy Saturday options in your Lowdown below.
-Andrew Goff
The Lowdown Fun Committee
Larry Likes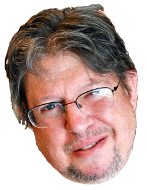 Events
Movie Showtimes
Broadway Cinema
FAST AND FURIOUS 6: 3:45
MAN OF STEEL 2D: 11:45, 2:45, 9:05
MAN OF STEEL 3D: 5:55
MONSTERS UNIVERSITY 2D: 11:50, 12:40, 2:35, 5:20, 6:00, 8:00
MONSTERS UNIVERSITY 3D: 3:20, 8:40
NOW YOU SEE ME: 11:55, 2:30, 5:15, 8:10
PURGE: 6:45
STAR TREK INTO THE DARKNESS 2D: 12:50, 8:55
THE HEAT: 12:10, 1:15, 3:00, 4:05, 5:50, 6:55, 8:35, 9:40
THIS IS THE END: 1:35, 4:10, 6:35, 9:20
WHITE HOUSE DOWN: 12:05, 2:00, 3:10, 5:10, 6:10, 8:15, 9:15
WORLD WAR Z 2D: 12:00, 1:00, 3:50, 6:40, 9:30
WORLD WAR Z 3D: 2:50, 5:40, 8:25
Garberville Theater
Mill Creek Cinema
MAN OF STEEL 2D: 11:55, 2:10, 5:20, 8:40
MAN OF STEEL 3D: 3:15
MONSTERS UNIVERSITY 2D: 12:00, 12:55, 2:45, 5:30, 6:35, 8:10
MONSTERS UNIVERSITY 3D: 3:05, 8:30
NOW YOU SEE ME: 1:25, 6:45
THE HEAT: 12:30, 3:20, 6:05, 8:50, 9:30
THIS IS THE END: 4:10, 9:25
WHITE HOUSE DOWN: 11:50, 2:55, 5:55, 6:30, 9:00
WORLD WAR Z 2D: 3:40, 9:15
WORLD WAR Z 3D: 12:10, 5:45
Minor Theatre
MAN OF STEEL 2D: 2:10, 5:25, 8:40
MONSTERS UNIVERSITY 2D: 1:00, 3:30, 6:00, 8:30
WORLD WAR Z 2D: 1:20, 4:00, 6:45, 9:30