Lowdown! for Wednesday, Aug. 17
SPONSORED BY

---
WEDNESDAY LOWDOWN: Agent Orange is Playing at RampArt Skatepark in Arcata
History has proven skateparks make great mosh pits. With that in mind, Humboldt has the opportunity to witness punk pioneers Agent Orange make a musical mess of RampArt Skatepark this Wednesday evening. How often is this going to happen in your life, honestly? Details on that show and more in your Lowdown listings below.
---
Top Events!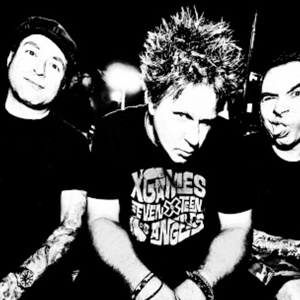 Agent Orange, Decent Criminal, Imperial Destructo, Racket
RampArt Skatepark / 7-11:59 p.m.
"Orange county punk trio Agent Orange were the pioneers of surf punk, melding the guitar figures of classic surf music with the fast-and-loud attack of hardcore punk rock, and they became one of the truly enduring bands in the West Coast punk community."
Web site /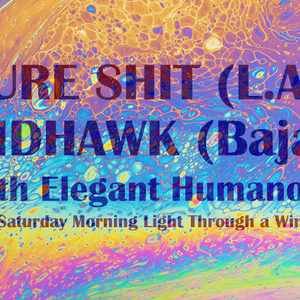 Pure Shit, Hidhawk
The Miniplex at Richards' Goat Tavern / 7:30 p.m. / $5 / 21+
PURE SHIT is the experimental sounds of Chip Lione (alto-sax), Francisco Marin (bass), Michael Ruiz (drums), and Alexandria Sloate (vocals).
Web site /
All Events!
Movie Showtimes
Broadway Cinema
A PRIVATE MOVIE SCREENING: 12:00, 3:45, 7:30
BODIES BODIES BODIES: 12:10, 1:20, 2:40, 3:50, 5:10, 6:20, 7:40, 8:40
BULLET TRAIN: 1:30, 4:30, 7:30
DC LEAGUE OF SUPER-PETS: 11:40, 2:20, 4:50, 7:20
EASTER SUNDAY: 6:50
FALL: 11:30, 2:30, 5:50, 8:30
MACK & RITA: 12:30, 3:00, 5:30, 8:00
MINIONS: THE RISE OF GRU: 11:50, 2:10, 4:30
NOPE: 1:10, 4:40, 8:10
THOR: LOVE AND THUNDER 2D: 12:00, 2:50, 5:40, 8:20
TOP GUN: MAVERICK: 1:00, 4:00, 7:00
WHERE THE CRAWDADS SING: 12:40, 3:40, 6:40
Mill Creek Cinema
BULLET TRAIN: 4:30, 7:30
DC LEAGUE OF SUPER-PETS: 3:30, 6:30
EASTER SUNDAY: 5:20, 7:50
MACK & RITA: 5:30, 8:00
MINIONS: THE RISE OF GRU: 4:50, 7:10
NOPE: 4:40, 8:10
THOR: LOVE AND THUNDER 2D: 5:40, 8:20
TOP GUN: MAVERICK: 4:00, 7:00