Lowdown! for Wednesday, Aug. 31
SPONSORED BY

Top Events!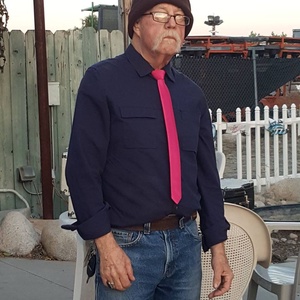 Buddy Reed
Tuyas Comida & Cantina / 6-8 p.m.
Web site /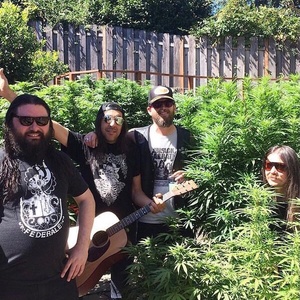 Hazzards Cure, Echo Death
The Shanty / 9:30 p.m.-2 a.m. / $5 / 21+
SF speed doomsters HAZZARDS CURE come to Old Towns rock and roll dive bar the Shanty Wednesday August 31! Eureka's own one man doom band ECHO DEATH opens the show.

All Events!
Movie Showtimes
Broadway Cinema
A PRIVATE MOVIE SCREENING: 12:00, 3:45, 7:30
BEAST: 11:40, 2:10, 4:40, 7:10
BODIES BODIES BODIES: 5:20, 8:00
BREAKING: 12:10, 2:50, 5:40, 8:15
BULLET TRAIN: 1:30, 4:30, 7:30
DRAGON BALL SUPER: SUPER HERO (ENGLISH DUBBED): 2:20, 7:20
DRAGON BALL SUPER: SUPER HERO (ENGLISH SUBTITLED): 11:50, 4:50
MINIONS: THE RISE OF GRU: 12:00, 2:40
NOPE: 1:00, 4:00, 7:00
ORPHAN: FIRST KILL: 12:50, 3:30, 6:10, 8:30
THE INVITATION: 12:30, 3:00, 5:30, 8:10
THOR: LOVE AND THUNDER 2D: 11:30, 2:15, 5:00, 7:50
THREE THOUSAND YEARS OF LONGING: 12:20, 3:10, 5:50, 8:20
WHERE THE CRAWDADS SING: 12:40, 3:40, 6:40
Mill Creek Cinema
BEAST: 4:40, 7:10
BODIES BODIES BODIES: 8:00
BULLET TRAIN: 4:30, 7:30
DC LEAGUE OF SUPER-PETS: 5:20
DRAGON BALL SUPER: SUPER HERO (ENGLISH DUBBED): 7:20
DRAGON BALL SUPER: SUPER HERO (ENGLISH SUBTITLED): 4:50
MINIONS: THE RISE OF GRU: 4:10
NOPE: 4:20, 7:40
THE INVITATION: 5:30, 8:10
THREE THOUSAND YEARS OF LONGING: 5:50, 8:20
TOP GUN: MAVERICK: 7:00