Lowdown for Thursday, Feb. 24
Top Events!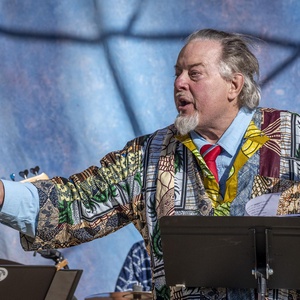 MadSummer
See Event Description / 8-9:30 p.m. / $20 / $15 Senior/Student
MADSUMMER will be a world premier theatre work that is a very free, jukebox musical, adaptation of MIDSUMMER NIGHTS DREAM with all of the lovers over the age of 60, set in a nursing home during a pandemic with the staff of the home like Cirque on steroids (don't expect any Shakespearian verse).
668-5663 / albert@dellarte.com / Web site /
All Events!
Movie Showtimes
Broadway Cinema
A PRIVATE MOVIE SCREENING: 1:00, 4:15
BELFAST: 12:50
BLACKLIGHT: 8:00
DEATH ON THE NILE: 12:30, 3:50, 7:10
DOG: 1:00, 4:00, 7:00
JACKASS FOREVER: 11:40, 2:30, 3:30, 5:10, 8:10
LICORICE PIZZA: 1:20
MARRY ME: 12:20, 3:20, 6:40
MOONFALL: 12:10, 6:50
SCREAM: 4:40, 7:40
SING 2: 4:30
SPIDER-MAN: NO WAY HOME: 12:00, 3:40, 7:20
STUDIO 666: 7:00
THE CURSED: 11:50, 2:40, 5:30, 8:20
UNCHARTED: 11:30, 1:10, 2:10, 4:20, 5:20, 7:30, 8:30
Mill Creek Cinema
BLACKLIGHT: 6:50
DEATH ON THE NILE: 3:50, 7:10
DOG: 4:00, 7:00
JACKASS FOREVER: 4:50, 7:40
MARRY ME: 3:30, 6:40
MOONFALL: 3:20
SING 2: 3:10
SPIDER-MAN: NO WAY HOME: 3:40, 7:20
UNCHARTED: 4:20, 6:30, 7:30
Minor Theatre
BELFAST: 2:00, 2:30
DEATH ON THE NILE: 3:30, 4:00, 5:00, 6:45
LICORICE PIZZA: 5:00, 6:30
PARALLEL MOTHERS: 3:30, 4:30, 7:30
UNCHARTED: 2:15, 8:00