Lowdown! for Thursday, June 2
SPONSORED BY

Top Events!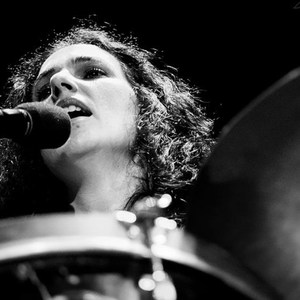 Faun Fables, Die Geister Beschwören
Synapsis / 7:30-10 p.m. / $16 / $24 sliding scale
Join Oakland's pastoral psych-folk duet, Faun Fables (Drag City Records), Humboldt's own organic mossfolk ensemble, Die Geister Beschwören (Ramble Records), and Bosporus, for an evening of strange and beautiful sounds!
616-3104 / bpbsartsandmedia@gmail.com / Web site /
All Events!
Movie Showtimes
Broadway Cinema
A PRIVATE MOVIE SCREENING: 12:00, 3:45, 7:30
DOCTOR STRANGE IN THE MULTIVERSE 2D: 1:20, 4:20, 7:20
DOWNTON ABBEY: A NEW ERA: 12:50, 3:50, 6:50
MEN: 6:40, 9:40
SONIC THE HEDGEHOG 2: 12:40, 3:40
THE BAD GUYS: 11:40, 2:10, 4:40, 7:10
THE BOB'S BURGERS MOVIE: 12:10, 2:40, 5:10, 7:40
THE LOST CITY: 9:10
TOP GUN: MAVERICK: 11:30, 12:00, 12:30, 1:00, 1:30, 2:00, 2:30, 3:00, 3:30, 4:00, 4:30, 5:00, 5:30, 6:00, 6:30, 7:00, 7:30, 8:00, 8:30, 9:00, 9:30
Mill Creek Cinema
DOCTOR STRANGE IN THE MULTIVERSE 2D: 4:20, 7:20
DOWNTON ABBEY: A NEW ERA: 3:50, 6:50
EVERYTHING EVERYWHERE ALL AT ONCE: 8:30
SONIC THE HEDGEHOG 2: 4:30
THE BAD GUYS: 3:30, 6:10
THE BOB'S BURGERS MOVIE: 2:40, 5:10, 7:40
TOP GUN: MAVERICK: 3:00, 4:00, 5:00, 6:00, 7:00, 7:30, 8:00, 9:00
Minor Theatre
DOCTOR STRANGE IN THE MULTIVERSE OF MADNESS: 4:45, 8:00
DOWNTON ABBEY: A NEW ERA: 4:00, 7:00
TOP GUN: MAVERICK: 5:30, 9:00