Lowdown! for Friday, June 3
SPONSORED BY

Top Events!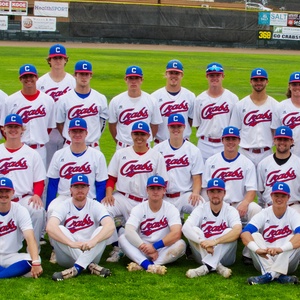 Humboldt Crabs vs. Humboldt Eagles
Arcata Ball Park / 7 p.m. / $10 / $4 kids 3-12
Watch your hometown heroes whoop up some lesser team! Founded in 1945, the Humboldt Crabs are the oldest, continuously-operated, collegiate, independent, wood-bat, summer baseball team in the country.
Web site /
(CANCELED) The Rocky Horror Show
Ferndale Repertory Theatre / 8-10 p.m. / $18
(NOTE: 6/17-6/19 performances are canceled due to castmember illnesses.) for the wCome experience the cult classic rock musical! On a dark and stormy night, Brad and Janet find themselves seeking shelter at a mysterious old castle.
786-5483 / info@ferndalerep.org / Web site /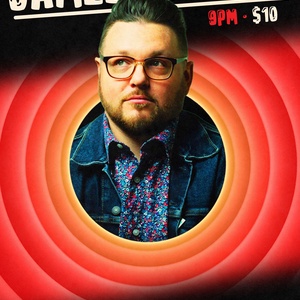 James Couture
Savage Henry Comedy Club / 9-11 p.m. / $10 / 18+
"He's back! Our favorite Michigander is back! He's an uncle, he's a Chicagolander now. And he's headlining the Club!"
845-8864 / info@savageghenrycomedy.com / Web site /
All Events!
Movie Showtimes
Broadway Cinema
A PRIVATE MOVIE SCREENING: 12:00, 3:45, 7:30
DOCTOR STRANGE IN THE MULTIVERSE 2D: 1:20, 4:20, 7:20
DOWNTON ABBEY: A NEW ERA: 12:50, 3:50, 6:50
MEN: 6:40, 9:20
SONIC THE HEDGEHOG 2: 12:40, 3:40
THE BAD GUYS: 11:40, 2:10, 4:40, 7:10
THE BOB'S BURGERS MOVIE: 12:10, 2:40, 5:10, 7:40
TOP GUN: MAVERICK: 11:30, 12:00, 12:30, 1:00, 1:30, 2:00, 2:30, 3:00, 3:30, 4:00, 4:30, 5:00, 5:30, 6:00, 6:30, 7:00, 7:30, 8:00, 8:30, 9:00, 9:30
Mill Creek Cinema
DOCTOR STRANGE IN THE MULTIVERSE 2D: 1:20, 4:20, 7:20
DOWNTON ABBEY: A NEW ERA: 12:50, 3:50, 6:50
EVERYTHING EVERYWHERE ALL AT ONCE: 8:30
SONIC THE HEDGEHOG 2: 1:30, 4:30
THE BAD GUYS: 12:40, 3:30, 6:00
THE BOB'S BURGERS MOVIE: 12:10, 2:40, 5:10, 7:40
TOP GUN: MAVERICK: 12:00, 1:00, 2:00, 3:00, 4:00, 5:00, 6:00, 7:00, 7:30, 8:00, 9:00
Minor Theatre
DOCTOR STRANGE IN THE MULTIVERSE OF MADNESS: 4:45, 8:00
MEN: 6:30, 9:30
TOP GUN: MAVERICK: 5:30, 9:00